Ok so we already knew Ryobi had a 6.0 ah battery in the works along with a larger 9.0 ah and a compact 3.0 ah (I wrote about it here) but those were outside of the USA models. But luckily for us, Jay Lac wrote in about a new 6.0 ah battery being spotted in a recent picture of the new USA model Ryobi 18V brushless 7-1/4″ circular saw.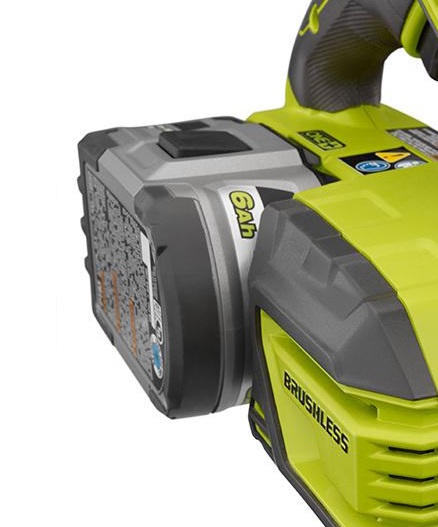 The new brushless circular saw which was also covered here on Tool Craze, is sold as a baretool at HD but it's strange that they showed a picture of it with a new 6ah battery installed. This is basically an unofficial confirmation that 6.0 ah batteries will come stateside soon. I expect them to officially confirm them some time very soon.
As an aside, I wonder if we'll soon also get the new 15 cell 9.0 ah Ryobi battery along with the new compact 5 cell 3.0 ah battery? Read more about those here.
DISCLOSURE:
Tool Craze does not sell this product or any product on the Tool Craze website. Tool Craze does not handle the sale of any item in any way. If you purchase something through a post on the Tool Craze site, Tool Craze may get a small share of the sale. Please refer to the About section for more info.