Skil has recently introduced a new line of cordless tools powered by a 12v slide pack li ion battery, the PWRCORE line. Currently they have 4 tools: a ½" brushless drill driver, a ¼" hex brushless impact driver, a brushless oscillating multi tool, and a bluetooth speaker. For batteries they've kept it simple for now with a 2.0ah compact and a 4.0ah fatpack. One nice feature on both batteries is they both feature a built in USB charging port to charge your phone or other devices on the go. Lastly the line has a charger with an impressive feature that charges the batteries to 25% in 5 minutes, which is impressive and very useful if you just need to finish up a small project.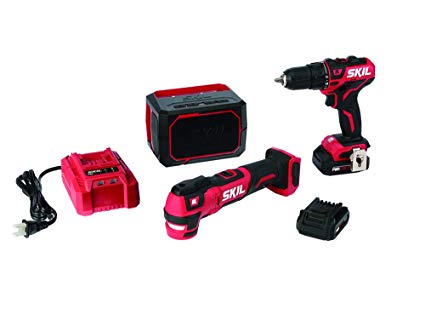 My thoughts: While these tools appear to be marketed towards homeowners and DIYers, I'm not so sure they couldn't be used for light professional use. All 3 brushless tools achieve specs on the higher end of 12v tools with the drill putting out 350 in lbs or torque, the impact driver with 1,100 in lbs of torque, and the oscillating multi tool has a 3.6 degree oscillating angle and up to 18.000 oscillations per minute. The bluetooth speaker features a working range of up to 100 feet, and is equipped with a 2.5" 10 watt speaker. With these specs, it should be interesting to see how they perform against tools marketed more towards professional users.
Javier's thoughts:
While they are geared towards homeowners, some of their stats and features compare very well with the best from the pro competition in terms of 12 volt. For example the Skil PWRCore drill has a brushless motor that puts out 350 in-lbs of torque and a 1/2″ chuck, those are similar stats to the mighty M12 Fuel from Milwaukee although Milwaukee's come with metal ratcheting chucks and gearboxes. I've seen other 12V brands claim they had that much torque or more while offering a 3/8″ chuck, Ridgid I'm looking at you, but that's not the case here with this Skil 12V model. The Skil 12V impact also features a brushless motor and theirs puts out 1,100 in-lbs torque which on the high end as far as 12v impacts go. Their impact also features a true LED light ring behind the chuck for excellent shadow free bit illumination. The Skil multitool also features a brushless motor and a similar LED light setup as the impact, although not a ring but still offers smooth even lighting. Their multitool also features a blade release lever for easy tool free blade changes. Other than Fein's 12V model, the Skil 12V multitool is the only other 12 volt multitool on the market that offers tool free blade changes.
Also interesting is that Skil opted to go with slide pack batteries similar to what Dewalt and Makita have done with their latest 12V systems. This allows tools like the drill and impact to stand on their own even with the compact batteries and also allows for a slimmer more ergonomic handle because none of the battery pack is inserted inside the handle. It's nice to see they went straight to 2.0 ah for the compact and 4.0 ah for the fatpack battery. Their charger is listed to charge batteries in about 45 minutes which I'm assuming is the speed for the 2.0 ah battery pack. This charging speed is fast, not the fastest, but inline with many of the pro brands stock charger speeds so it looks good.
A big thanks to Cody Robertson for sharing!
Features and specifications:
12v Brushless Drill Driver: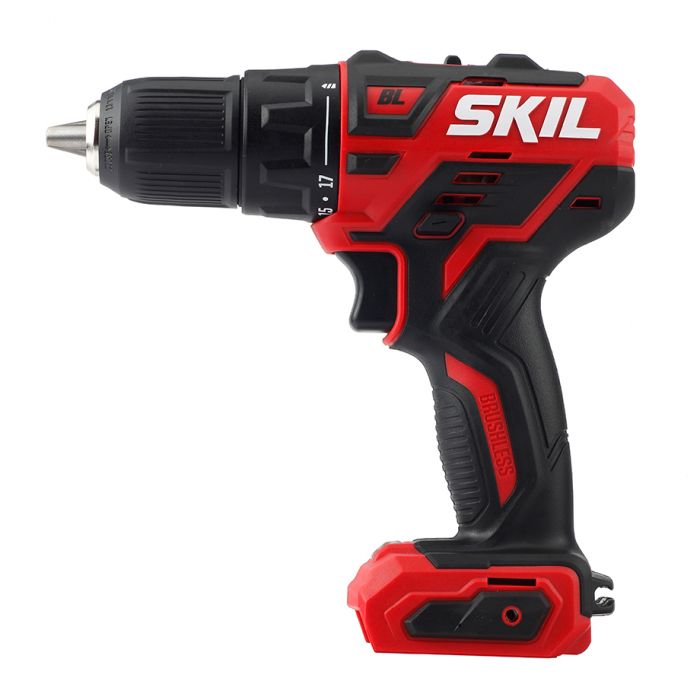 Compact Size—The digital brushless motor provides compact, lightweight power.
Easy To Get Started—Save time on bit changes with the Hybrid Chuck™ by inserting a bit without tightening the chuck.
Speed Control—Find the precise speed you need, all the way up to 1700 RPM.
Powerful LED Lighting—Illuminate dark workspaces while minimizing shadows.
No load speed: 0-450/0-1700rpm
Torque: 350in.lbs
Torque setting: 17+1
Chuck size: 1/2″ Hybrid chuck
Length: 7-1/8"
5 Year Limited Warranty

12v Brushless Impact Driver: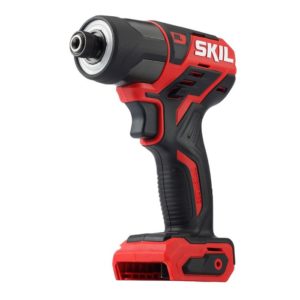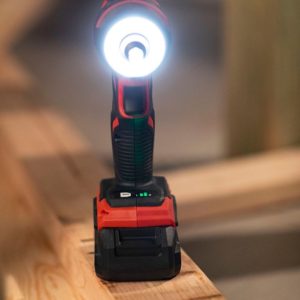 Powerful and compact with brushless motor
Longer run time and battery life with PWRCore 12™ Lithium Battery
Compact aluminum gearbox for durability
1/4 inch collet for quick bit changes
Halo light is 3X brighter than average LED
Two-speed torque selection
1100 inch-pounds of torque have the power to drive large fasteners and bolts
Includes 2 inch PH2 Impact bit
No load speed: 0-1600/2600rpm
Impact rate: 0-2500/3500ipm
Torque: 1100in.lbs
Collet size: 1/4″ Hex
Length: 5-7/8"
5 Year Limited Warranty

12v Brushless Oscillating Multi Tool: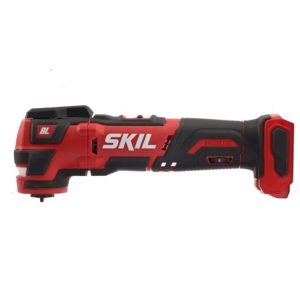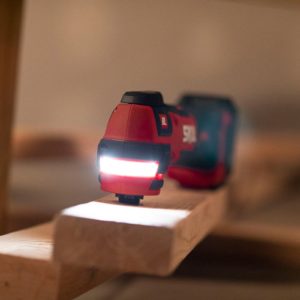 Longer run time and battery life with PWRCore 12™ Lithium Battery
Compact Power with a Brushless motor
Quick-release lever for fast and convenient accessory changes
3.6 degree oscillating tool angle allows faster cutting speeds
2 pin IOS interface
Oscillation angle: 3.6°
No load speed: 11000-18000 rpm
6-speed auto sensing
12pcs accessories for tool only
5 Year Limited Warranty

12v Bluetooth Speaker: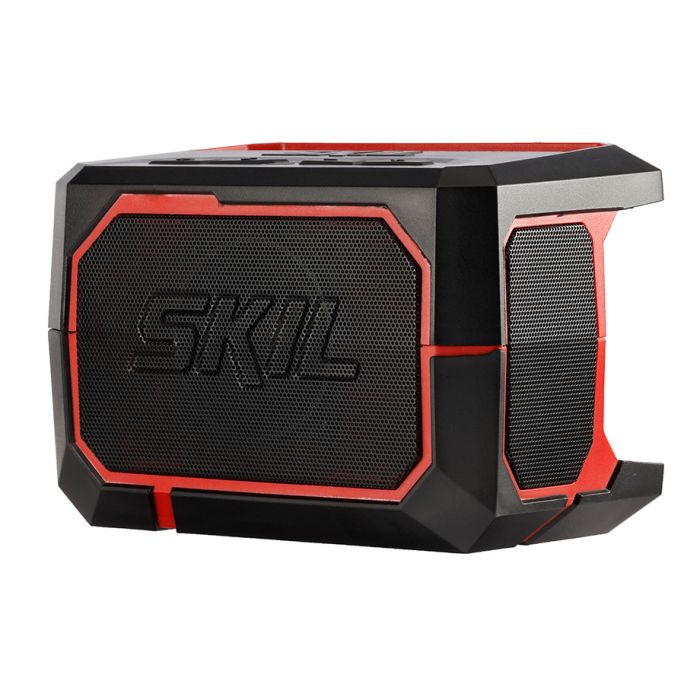 Portable Speaker—This bluetooth speaker's design makes it easy to bring along wherever you go
Quality Sound—Dual passive bass radiators allow for improved bass sound
Multiple Inputs—Connect with bluetooth technology or an auxiliary input, plus you can charge your device with the USB port
Longer Run Time & Battery Life— Uses the same industry leading PWRCore 12™ lithium battery technology as your tools. Battery sold separately
Up to 100ft. Bluetooth distance
1pc 2.5" 10W speaker
USB Output: 5V, 2.1Amp
3.5mm standard AUX cable
5 Year Limited Warranty

12v PWRJUMP charger: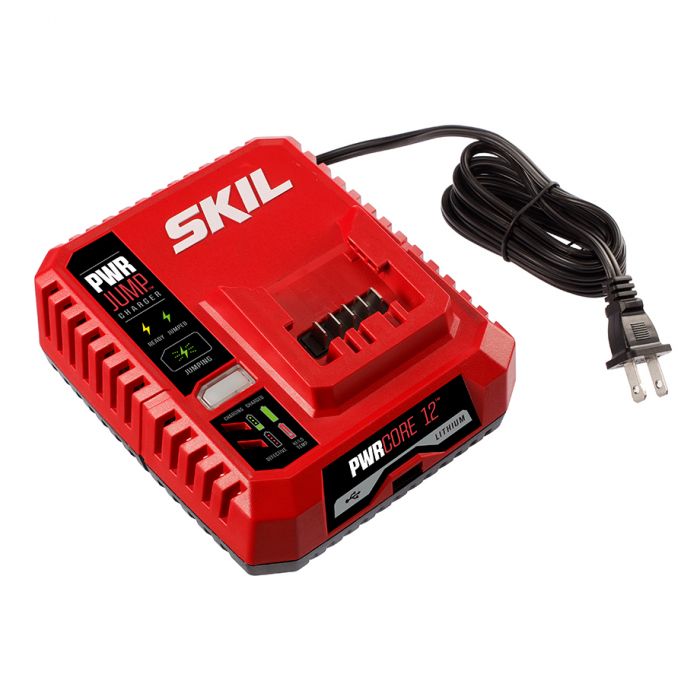 Charges up to 25% in 5 minutes (based on2.0Ah battery)
Fully charges in 45 minutes
USB port to charger other devices
LED Charging Indicators
120V~60Hz
90W
6 Amp Max. charging current
5V, 1.0Amp USB output
6ft Power Cord

12v PWRCORE Batteries: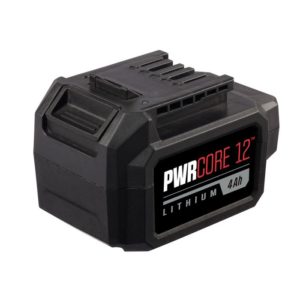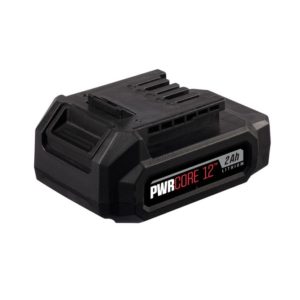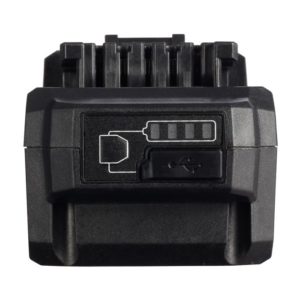 Longer Run Time & Battery Life—Industry leading PWRCore 12™ lithium battery technology wraps each cell with cooling material to keep the battery powering on for 25% longer run time and 2X battery life.
Power On The Go—Plug in to the battery's USB port wherever, whenever with PWRAssist™ Mobile Charging.
Always Know Charge Status—Green LEDs show charge status with after glow
Pair with any SKIL PWRCore 12™ product
12V
Capacities available: 4.0Ah and 2.0AH, Battery cell: Li-ion
USB Output: 5V, 1.0Amp
Fuel gauge indicates each 25% of increment/decrement of battery capacity
2 Year Limited Warranty


Free 2 day shipping – Try Amazon Prime 30-Day Free Trial

DISCLOSURE:
Tool Craze does not sell this product or any product on the Tool Craze website. Tool Craze does not handle the sale of any item in any way. If you purchase something through a post on the Tool Craze site, Tool Craze may get a small share of the sale. Please refer to the About section for more info.