I came across the craziest belt from a brand called Slidebelts when surfing the net the other day and what's interesting about them is one belt in particular, their Survival Belt 2.0 model that has a few useful tools built in. Just like a Swiss Army knife.
The belt buckle houses several tools inside it with a knife of course, you can't have a Swiss army knife like tool without a knife, and opposite of the knife's cutting edge is a built in bottle opener that works even when the knife is folded and stored. There's also a handy little flashlight that detaches from the belt. The flashlight serves double duty just like the knife as it acts as a fire starter when striked by the knife.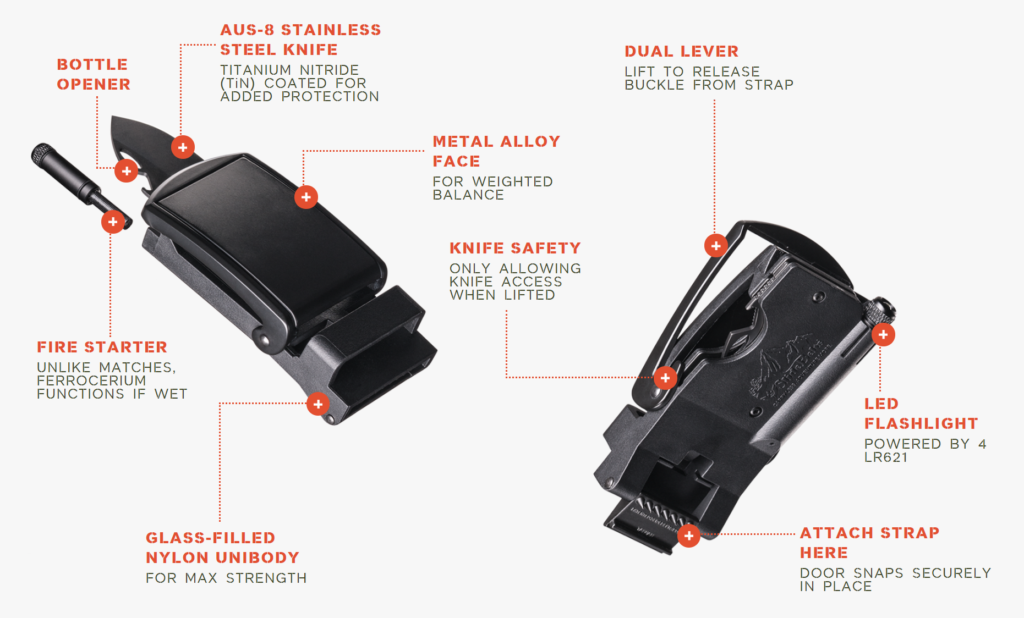 This belt has the makings for a great survival tool for the outdoors, especially for hiking and camping in the wild. This knife isn't cheap as it's priced at a hefty $150 but the quality appears to be there not only in its fit and finish but materials used to ensure this thing lasts and can take a beating. For example the belt material is a synthetic blend to make sure it endures hardship with an internal webbing structure that together with the outer material has a claimed tensile strength of 1500 psi and is stated to be crack and abrasion resistant. To endure the outdoors it's also waterproof and should still be pliable even during icy temps.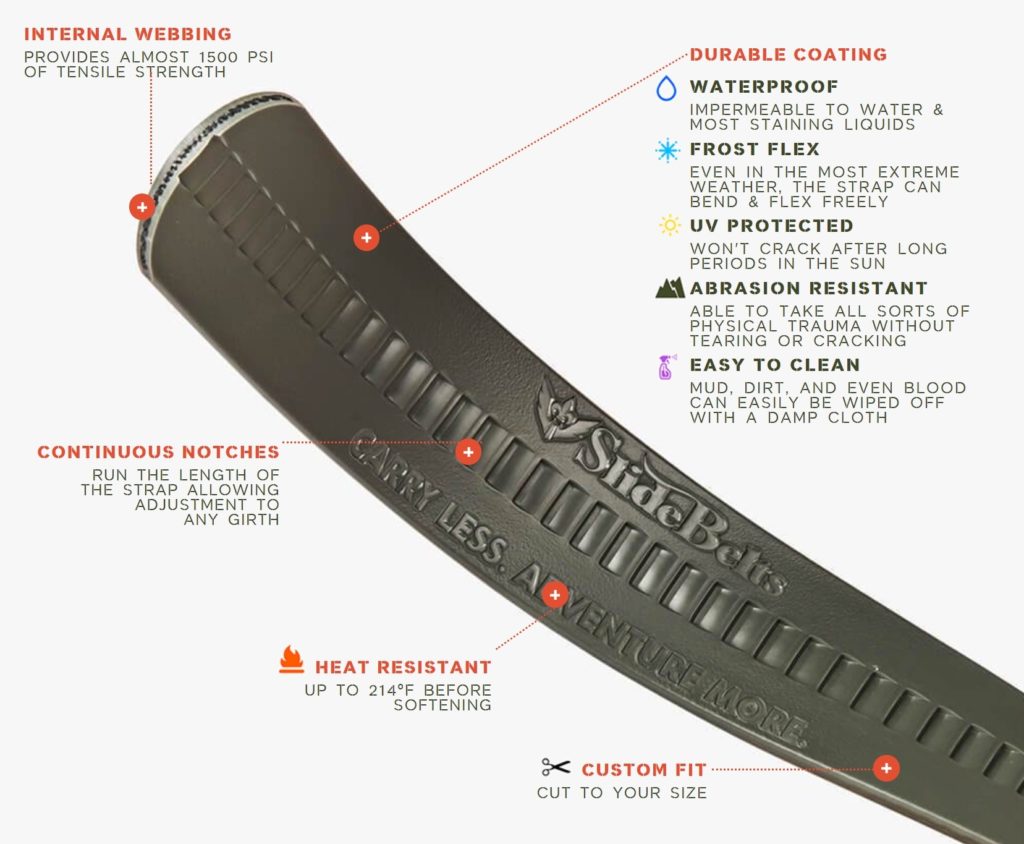 These belts are one size fits all as they come in the largest size out of the box and you literally trim the excess length yourself with scissors to fit to your size.
I think it's a pretty cool belt for sure, a little pricey though.

DISCLOSURE:
Tool Craze does not sell this product or any product on the Tool Craze website. Tool Craze does not handle the sale of any item in any way. If you purchase something through a post on the Tool Craze site, Tool Craze may get a small share of the sale. Please refer to the About section for more info.