SouthWire tools has released the Maxis XD1 wire puller which uses a drill to power to puller. Pullers like this are used for running wire through longer distances of conduit which can be quite a challenge for longer pulls as the resistance builds up quickly. In order to get the job done faster and safer wire pullers are used to speed up the process and help reduce injuries related to strain which could be cause from manually pulling wire. This new puller from SouthWire brings a new twist to this tool by using a drill to power the winch portion.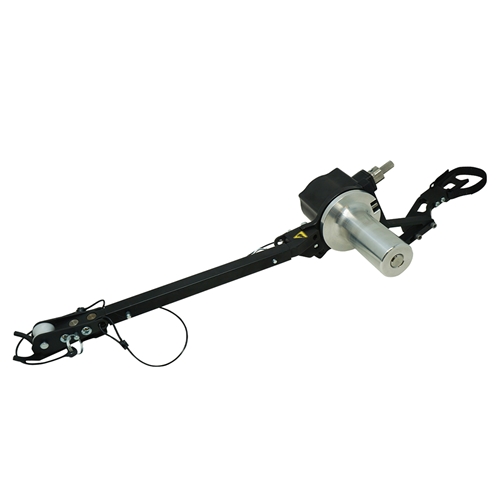 My thoughts: Tools like this new cable puller ultimately make the job easier and faster, which makes them worth the cost up front by making more money over time. You will need a pretty powerful drill though as SouthWire recommends you use a drill with 1,000 in. lbs. or more of torque to run this wire puller effectively. Luckily most of the main tool brands are neck and neck with their high torque drills with most of the top competitors topping 1,200 in. lbs. on their top performers. With features such as 600 lbs. of continuous and up to 1,000 lbs. Of max pulling power, this unit should be able to handle some serious work loads. It also features one person set up and operation, a removable capstan for easy rope removal, and compatibility with most 18v drills, this looks to be a very good option for anyone pulling lots of wire and needs the portability and speed of going cordless.
Features and Specifications:
600 lbs. pulling force
1,000 lbs. peak pulling force
Lightweight and portable
Accepts most commercial 18v drills
Removable capstan for easy rope removal
Expandable length with 1" rigid conduit
Polyline pin on capstan to prevent rope slippage during the pull
Black anodized for superior corrosion resistance
Threaded receiver for ¾" monopole support
Price at the time of writing: $1,566.25 USD at Ohio Power Tool
Warranty: 5 years




Free 2 day shipping – Try Amazon Prime 30-Day Free Trial

DISCLOSURE:
Tool Craze does not sell this product or any product on the Tool Craze website. Tool Craze does not handle the sale of any item in any way. If you purchase something through a post on the Tool Craze site, Tool Craze may get a small share of the sale. Please refer to the About section for more info.