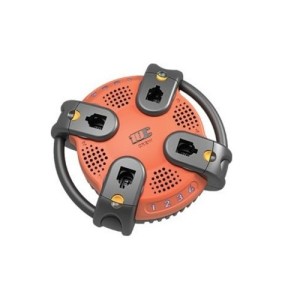 Do you have several power tool battery platforms and have ever wished there was one charger that could charge several brands batteries? A company called 10C Technologies did just that with a universal charger that can charge several brands power tool batteries from 10.8 volt up to 18 volt supporting ni-cad, ni-mh, and lithium-ion battery chemistries. Not only that but according to their claims they can charge them faster than the OEM chargers up to a quick 15 minute charge time depending on battery. And if that weren't all (wow, I sound like an infomercial announcer) they offer a 4 port charger that can take and charge 4 different batteries and charge them simultaneously- meaning at the same time. This is impressive considering most multi-bay chargers on the market are sequential chargers and charge batteries on at a time. There are a few that can charge more than one battery at a time. Most being able to charge up to 2 at a time and one comes to mind, the Milwaukee Rapid Charge Station that can charge 3 at a time.
These chargers are set up so they have interchangeable charging ports so you plug in the one(s) you need to customize it to your liking.
These sound like a great idea and would fit a need I currently have with several brand battery and voltage platforms. It can become a hassle with several chargers when you have multiple batteries to charge. Although the faster recharge times are great, it doesn't make sense for a user with only one battery platform to jump ship but it becomes a valuable useful tool if you have several brand's batteries that get used up at once.
Manufacturer Compatibility
DEWALT, Milwaukee, Bosch, Hitachi, Hilti, Makita, Panasonic, Ridgid and Ryobi.