June 5, 2018
Comments Off

on Bosch GHO12V-08 12V Max Planer USA Version
Last week we learned that Bosch would be sending their new cordless 12 volt trim router to the USA and they are also sending us their cordless 12 volt planer as well model Bosch GHO12V-08 12V Max Planer.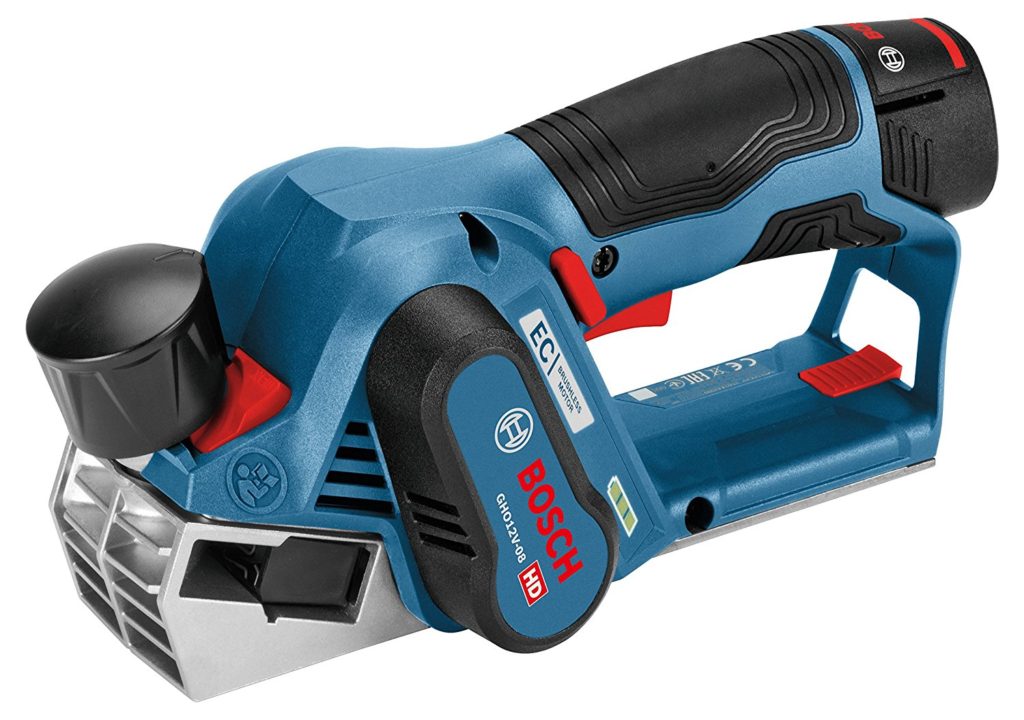 The Bosch GHO12V-08 12V Max Planer is basically the same unit we've seen that was spotted last year back in September 2017 which was the European version that was also spotted together with the 12V router.
Back then when I wrote about the European versions, I had no details other than knowing that both had brushless motors but I do now with the USA releases This 12V planer has some pretty good specs for it's 12 volt class. It has a 2.2 inch planing width great for planing down doors and studs and it's brushless motor runs at 14,500 RPM (no load) and has very good runtime numbers of 33 linear feet per amp hour. Being a 12V tool means it's smaller and lighter than an 18V tool which has it's benefits as taking up less space in your tool box and weighs less at only 3.3 lbs (tool only).
The GHO12V-08 planer provides a single-pass planing depth of up to 0.08 in. And the ability create rabbets of up to 0.7 in. and also provides switchable right or left shavings extraction, as well as a collection bag for shavings and a vacuum hose adapter. It also includes an on-board storage compartment for holding a spare planer blade. The Bosch cordless planer comes with two 2.2 inch (56mm) Bosch Woodrazor micrograin carbide planer blades, a blade wrench, a shavings diverter, a shavings bag and a vacuum hose adapter. Battery and charger are sold separately.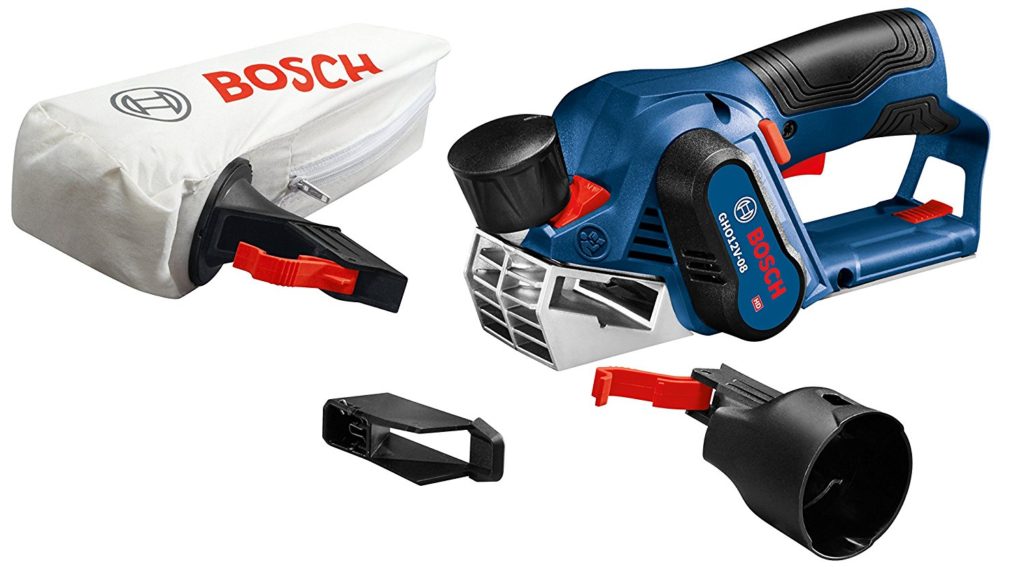 Retail price will be $179 and that's only for the bare tool. It's price might be a tough pill to swallow for many since you can find full size handheld electric corded planers on the market for less however there's always a premium to pay when it comes to cordless tools that ditch the cord.
Bosch GHO12V-08 Planer Fact Box
Product

Voltage

What's in the Box

Length

Weight

RPM

Price

Bosch GHO12V-08N Planer

12V

GHO12V-08 Planer; (2) 2.2 In. (56 mm) Woodrazor micrograin carbide planer blades, blade wrench,  shavings diverter,  shavings bag, vacuum hose adapter

10 In.

3.3 Lbs. (tool only)

14,500 rpm

US: $179

Canada: $229

DISCLOSURE:
Tool Craze does not sell this product or any product on the Tool Craze website. Tool Craze does not handle the sale of any item in any way. If you purchase something through a post on the Tool Craze site, Tool Craze may get a small share of the sale. Please refer to the About section for more info.