I had to pick up a few items at my local Lowe's and on my way out I noticed a few Craftsman items near the lumberyard checkout registers.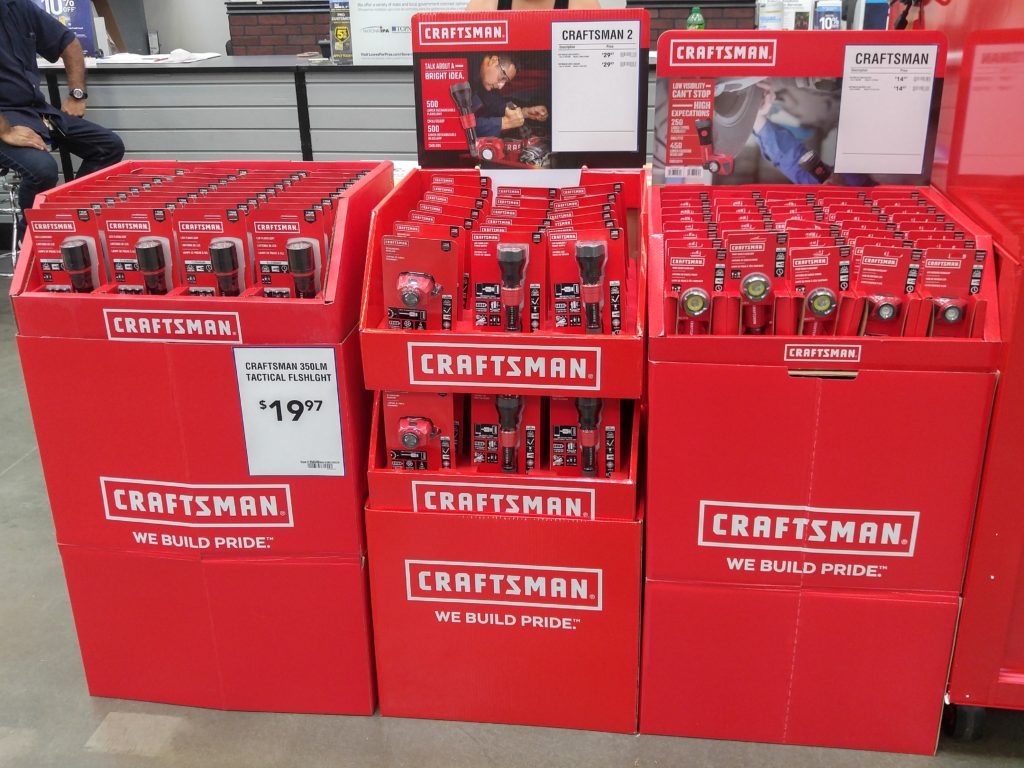 This is the first time I've ever seen Craftsman tools sold outside of Sears but it's no surprise as we already knew Lowe's would soon start selling their tools in their stores after the SBD buyout. I already know Ace hardware stores sold Craftsman stuff but I don't shop there.
They had a 52 inch steel tool box set and a few flashlights. The flashlights were interesting but nothing amazing. There were three flashlights and one headlamp ranging in the $15-30 price range and had good lumens numbers ranging from 250-500 lumens. One of the fancier flashlights had a built in USB port so you can charge your mobile electronics on the go. But what really got my attention was the tool box set. Measuring 52 inches wide, the set is priced reasonably at $349 for the chest and $449 for the bottom cabinet section. A total of $798 for both which is not bad at all considering its size and all. I was in a rush so I didn't have time to fully inspect these but I did notice there was a built in power strip in the chest interior top section. The sticker says it has USB ports, nice! Both tool box pieces are made in the USA sourced from global materials, just as SBD does with their Dewalt tools nowadays.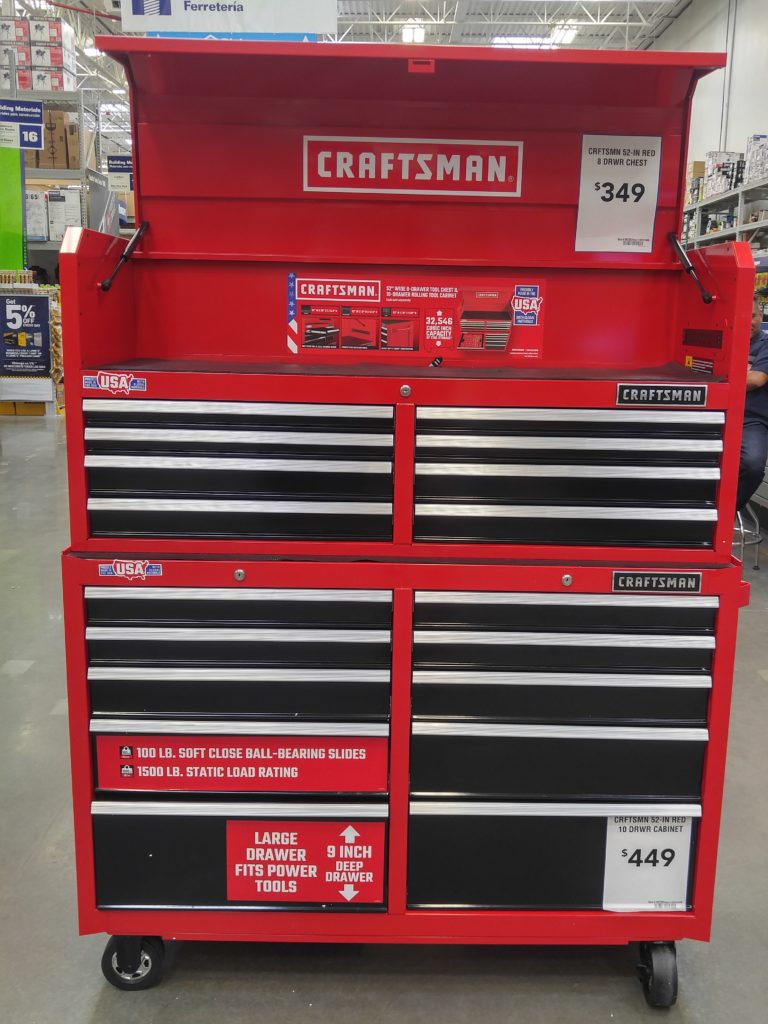 I'm looking forward to seeing what else they will have in store soon.
DISCLOSURE:
Tool Craze does not sell this product or any product on the Tool Craze website. Tool Craze does not handle the sale of any item in any way. If you purchase something through a post on the Tool Craze site, Tool Craze may get a small share of the sale. Please refer to the About section for more info.