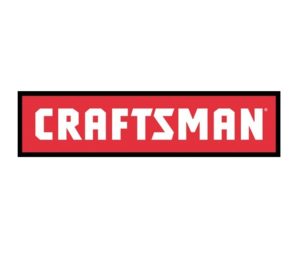 Very soon Sears will be having some tough competition from Lowe's because Lowe's will soon be selling Craftsman tools, possibly as early as late 2018.
We knew something like this would happen because earlier this year Sears announced that they had sold the Craftsman brand to Stanley Black and Decker, read more about it here. We knew that Stanley Black and Decker known as SBD would start to develop, manufacture and sell Craftsman branded tools outside of Sears, including other retailers and online retailers and now we know Lowe's will carry the new SBD made Craftsman tools which has brick and mortar locations with the addition of their online presence.
What's also interesting in this news tidbit is that SBD will bring back USA production of Craftsman products with plans to build a new factory in the USA.
Big thanks to Jesse Mans for tipping us about today's news.
News source: money.cnn.com
One thing to keep in mind that's not part of this particular news story but is related, is that the original Craftsman brand/company will still design, develop and manufacture their own tools separately while at the same time SBD creates their own Craftsman branded tools. I wonder if the SBD developed Craftsman tools, their cordless tools in particular will be compatible with the current C3 power tools? Or if SBD will create entirely new cordless 18V/20V tools with incompatible batteries and chargers? We'll have to wait until the end of next year to find out.