A new Dewalt TSTAK product has been spotted in the UK and it's the DeWalt DT70716 TSTAK Caddy For Tough Case Sets DT70716-QZ.
Full disclosure: This is not a review, this is tool news. Tool Craze cannot guarantee the accuracy of the information/specifications/features of any tool listed in this article. Manufacturer marketing claims may not always meet expectations. Tool Craze is not responsible if products do not live up to claimed expectations. Please do your full research before buying any products. Tool Craze is an Amazon Associate and places paid links including those from other retailers that Tool Craze is an affiliate partner with. If you purchase something through a link on the Tool Craze site, Tool Craze may get a small share of the sale.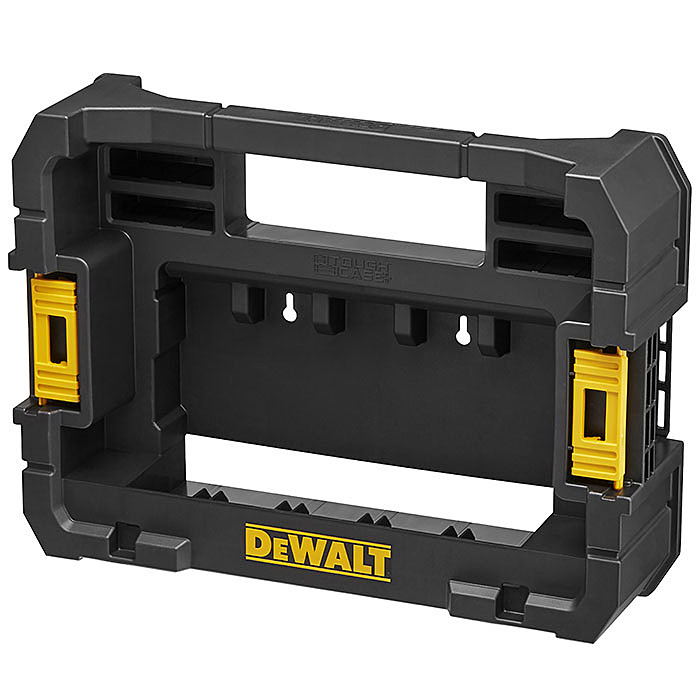 This new TSTAK caddy is a carrier/holder for their small drilling/driving bit tough cases and can hold several of them for easy transport. It has an integrated transport handle equipped with carrying handle and compartments to store 4 small transparent boxes and 5 Toughcase boxes.
Remember this was spotted in the UK so no word on when or if it will make it to the USA. Another thing to keep in mind as well is that the Dewalt ToughCases that it's designed to carry don't seem to be available in the USA as of yet either. While we do have many bit cases from Dewalt in various shapes and sizes, the ones labeled as ToughCase seem to be a standardized shape and size not available here in the USA. At least not yet.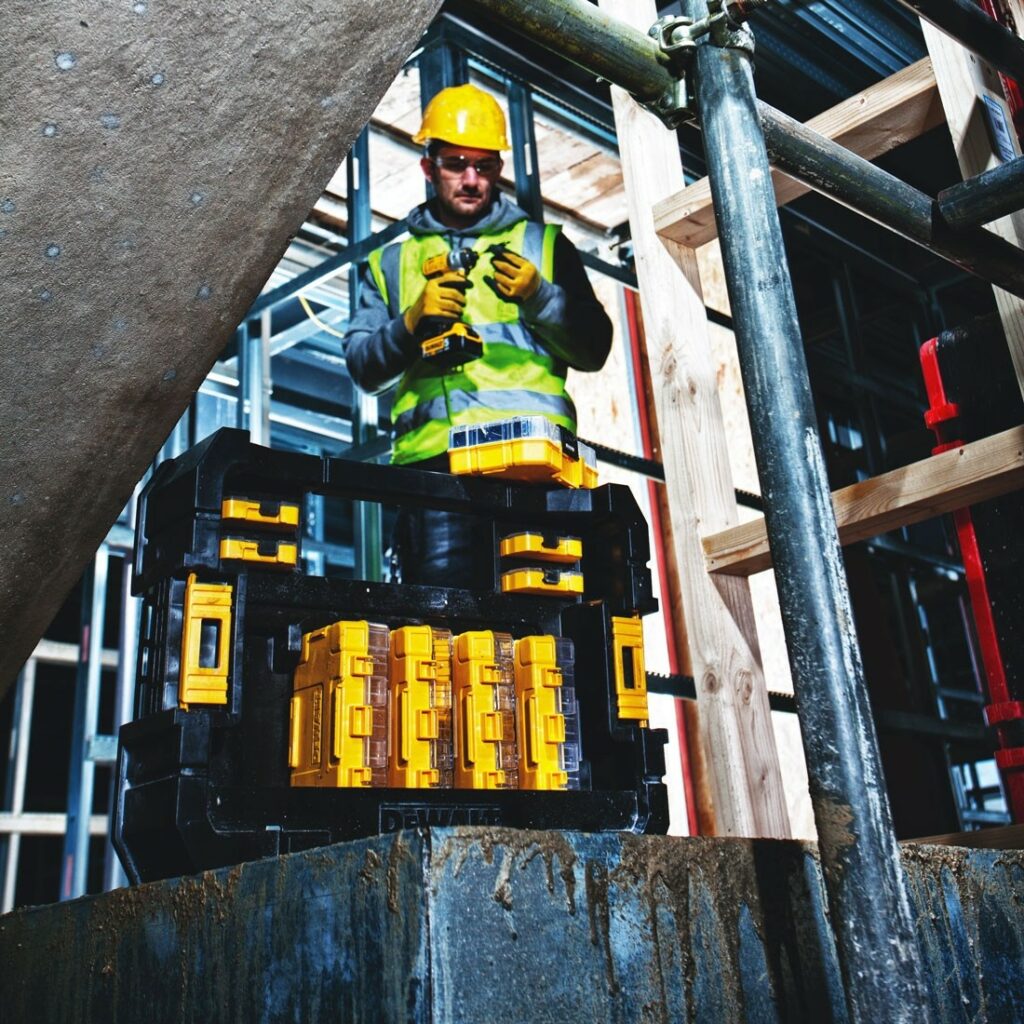 For those of you that do live in the UK, it's good to know that the DeWalt DT70716 TSTAK Caddy is very inexpensive at about £17.99.
A big thanks to Cody Robertson for spotting!
The DeWalt DT70716 Caddy can be stacked on TSTAK storage systems
It includes slots for holding compact tough cases
Helps you to easily transport accessories and small parts to different areas of the job site


Free 2 day shipping – Try Amazon Prime 30-Day Free Trial

DISCLOSURE:
Tool Craze does not sell this product or any product on the Tool Craze website. Tool Craze does not handle the sale of any item in any way. If you purchase something through a post on the Tool Craze site, Tool Craze may get a small share of the sale. Please refer to the About section for more info.