A new massive capacity battery from Ego has been spotted and it's the Ego 56V 10.0 Ah G3 3P Battery.
Full disclosure: This is not a review, this is tool news. Tool Craze cannot guarantee the accuracy of the information/specifications/features of any tool listed in this article. Manufacturer marketing claims may not always meet expectations. Tool Craze is not responsible if products do not live up to claimed expectations. Please do your full research before buying any products. Tool Craze is an Amazon Associate and places paid links including those from other retailers that Tool Craze is an affiliate partner with. If you purchase something through a link on the Tool Craze site, Tool Craze may get a small share of the sale.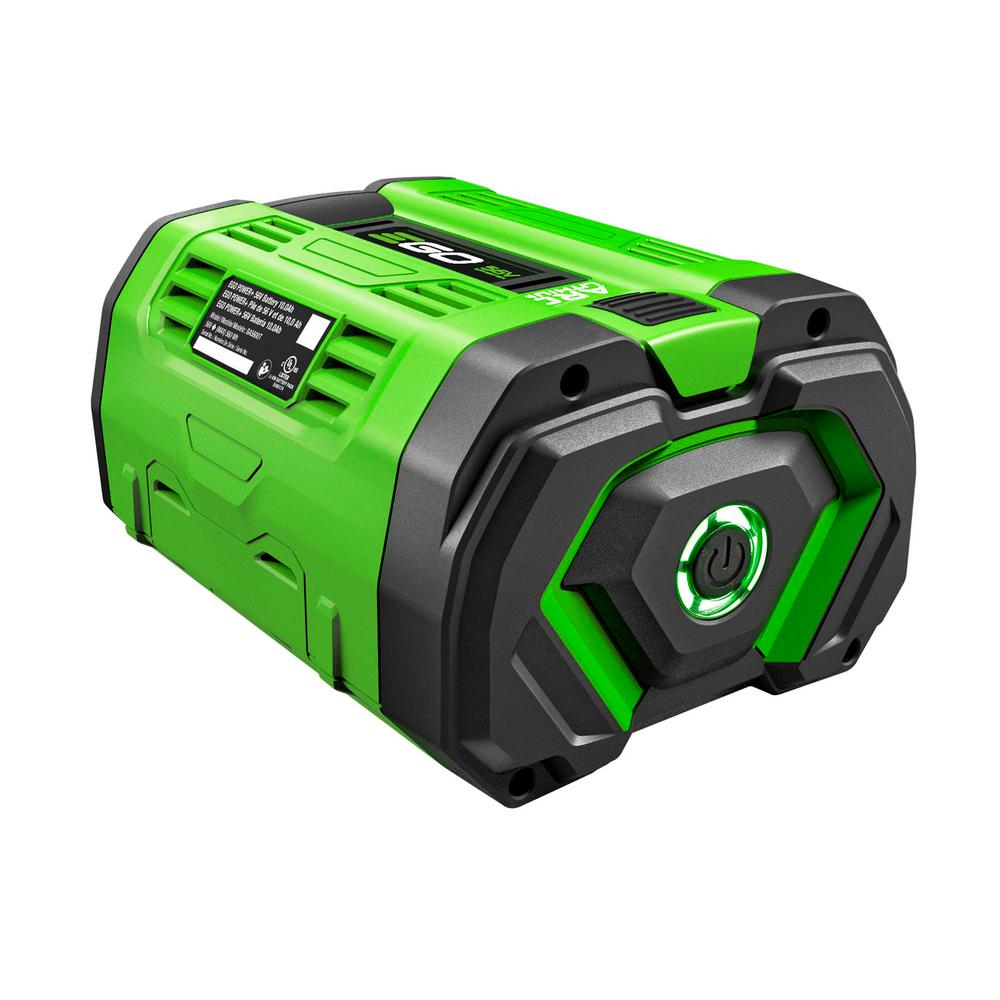 The new Ego 56V battery is packing a whopping 10.0 amp hours of runtime capacity which is a good bump up from their previous 7.5 ah battery. Some of you may be thinking what's the big deal about this new 10 amp hour battery since brands like Bosch, Dewalt and Milwaukee already have 12.0's on the market? Well let me tell you about a little thing called Watt Hours, the formula for figuring out watt hours is you multiply the battery voltage by it's amp hours and you get watt hours. This is the universal method to compare batteries of different voltages and sizes. So the above mentioned 12.0 ah batteries, which are all 18V batteries, are all 216 watt hours while Ego's 10.0 ah battery is a massive 560 watt hours of capacity! That's easily more than double the runtime capacity.
The new Ego 10.0 ah 56V battery appears to be taller than the current 7.5 ah battery which means one of two things, it's either packing larger cells or it's packing an extra row of cells. Whatever the case, bravo to Ego for making such a massive capacity battery that will help run their outdoor power tools for longer than before.
Of course such a massive capacity battery won't be cheap as it's priced at a wallet hurting $449 which is about the price of a battery powered lawn mower nowadays but you're only getting a battery. Expect the new Ego 10.0 ah battery to be available sometime in the near future.
And just like Ego's latest battery updates, this new battery gets the new circular fuel gauge that was included in their latest batteries. Of course a larger capacity battery will take longer to charge and it will take 90 minutes to charge with their rapid charger and 3 hours to charge with their standard slow charger.
A big thanks to Chris Plank for spotting!
Power management system protects the battery pack from the most harmful elements a battery can face from overheating to over-discharging
Upgraded fuel gauge to show how much run time is remaining
Charges in 90-minutes with EGO POWER+ rapid charger
Charges in 3-hours with the EGO POWER+ 56-Volt charger
Compatible with all EGO POWER+ outdoor power equipment and chargers
3-year limited warranty
Arc-lithium: industry's most advanced battery technology


Free 2 day shipping – Try Amazon Prime 30-Day Free Trial


DISCLOSURE:
Tool Craze does not sell this product or any product on the Tool Craze website. Tool Craze does not handle the sale of any item in any way. If you purchase something through a post on the Tool Craze site, Tool Craze may get a small share of the sale. Please refer to the About section for more info.