Ego released a new Power+ Nexus 3000 Watt Portable Power Station PST3042 ! No doubt they've been working on this for months/years however you can't help but feel this seems to be their answer to the newly released Ryobi 40V 1500 watt inverter generator that was announced just days ago.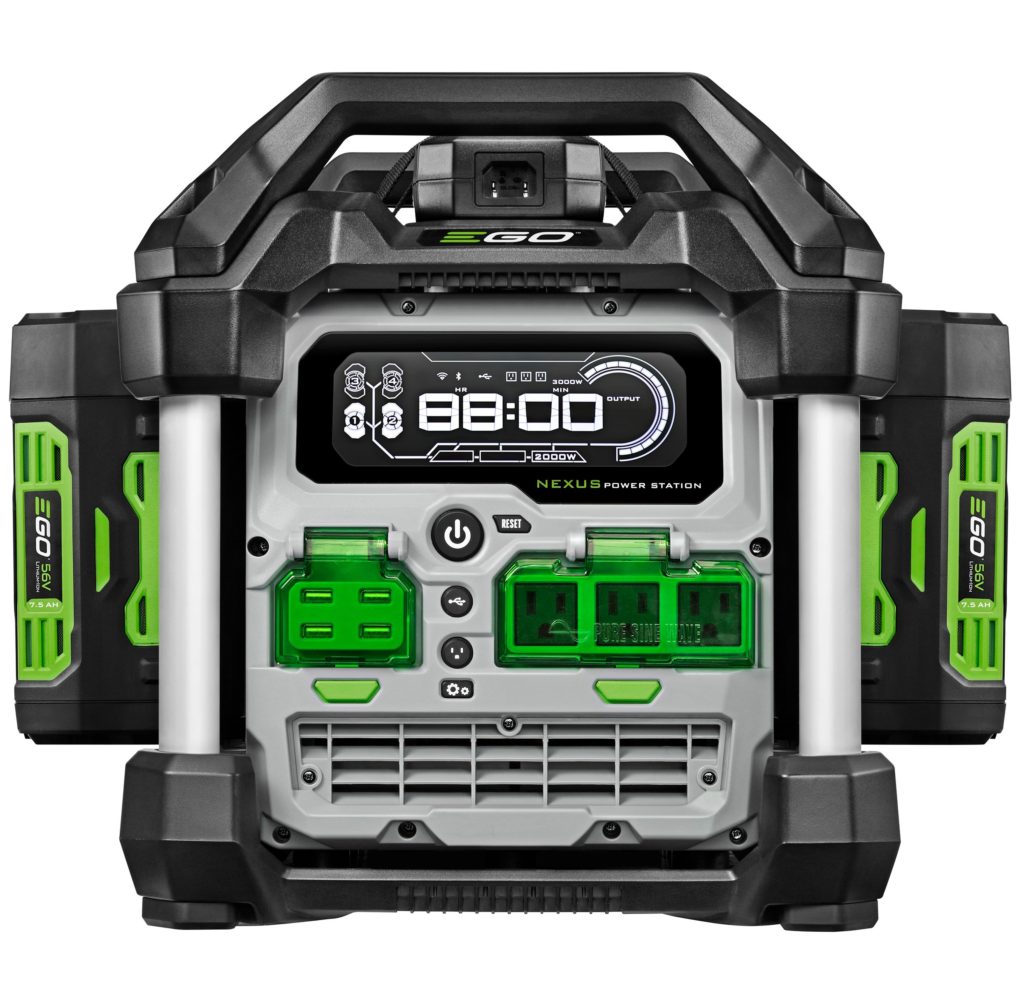 Looking over it's specs sheet, man this new Ego Nexus portable power station offers a lot and is impressive! It uses Ego's 56V batteries to pump out 3000 peak watts (2000 continuous) and features a pure sine wave inverter meaning any household appliance or power tool can be used.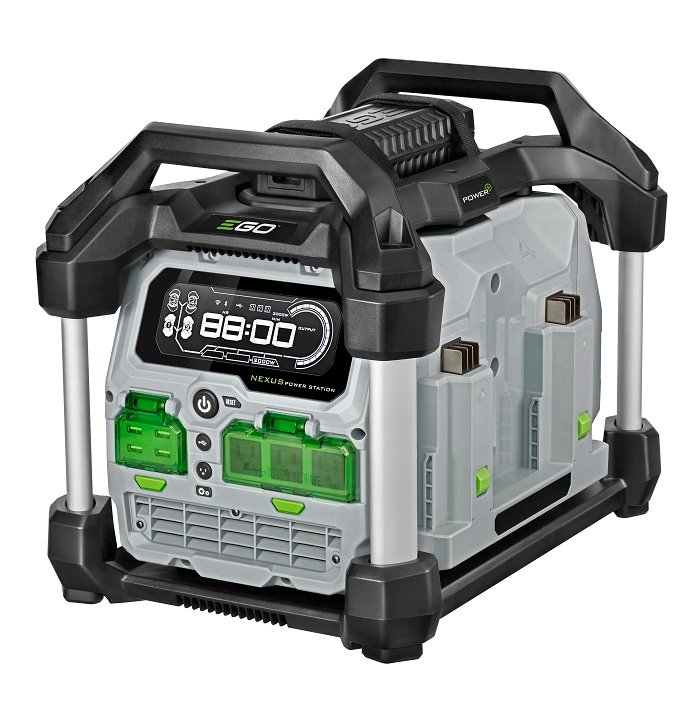 It can accept up to 4 Ego 56V batteries of any size with only one battery being necessary to operate. Adding more batteries only makes the power station provide power to AC products for longer periods of time.  Ego claims you can get up to 520 cuts when powering a 15 amp circular saw – it shows a silhouette of a worm drive saw, powers a crockpot's low setting (70 watts) for 9 hours, powers an 80-watt 40" LED TV for 8 hours and powers an 80-watt 40" LED TV+ a lamp with 60-watt LED bulb + 6-watt Wi-Fi Router for 4.4 hours with all of the mentioned operating times on two 7.5ah batteries. Of course you can get longer runtimes than that if you add additional batteries.
It features 3 120V AC outlets, 4 USB ports, large LED display that shows remaining runtime, Bluetooth connectivity, wifi pairing, robust roll cage construction, is weather-resistant and also acts as a 4 way battery charger when it's plugged in.
It's available now for $1197 and it comes bundled with two 7.5ah batteries.
3000-Watt peak 2000-Watt continuous
Three 120-Volt A/C outlets
4 USB ports
Bright LED display shows run time
Robust steel handles
Battery powered alternative to gas generators
Quiet clean power for indoor and outdoor use
4 port over night charger
Weather resistant construction


Free 2 day shipping – Try Amazon Prime 30-Day Free Trial



DISCLOSURE:
Tool Craze does not sell this product or any product on the Tool Craze website. Tool Craze does not handle the sale of any item in any way. If you purchase something through a post on the Tool Craze site, Tool Craze may get a small share of the sale. Please refer to the About section for more info.