The popular Rockwell Jawhorse has proved to be very popular and several brands have made their own similar product and Harbor Freight joins the ranks with their own with the Franklin Portable Clamping Workstation. These are great tools because they bring the usability of a vise and a workbench combo to just about anywhere and are great as an extra set of hands when you're working solo in the field.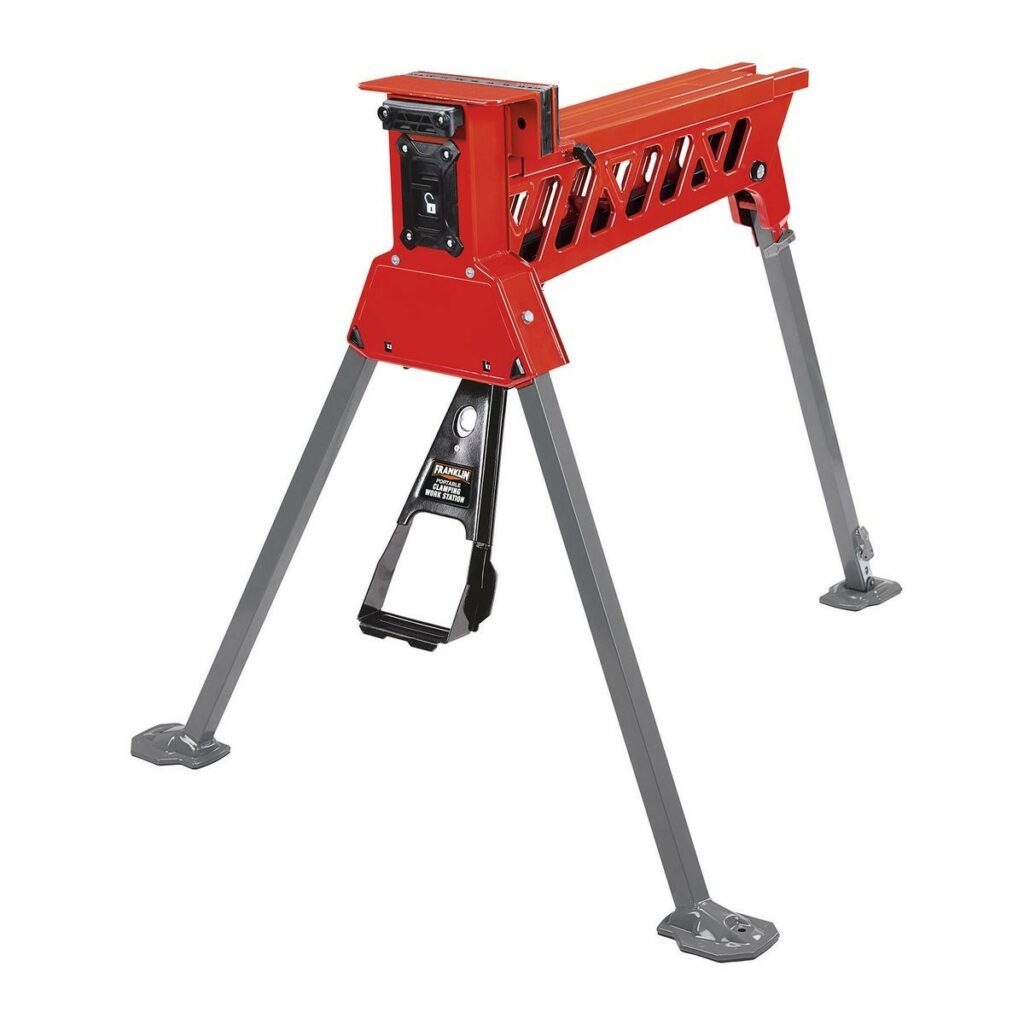 I've never heard of the Franklin brand before so it appears they are a new in house brand to join the Harbor Freight family of tools. The Franklin brand also offers 3 other items with a 4 in 1 convertible hand truck, a 6 ft fiberglass ladder and an inexpensive plastic folding step stool.
Going back to the Franklin portable clamping workstation, it's very similar to Rockwells Jawhorse. It even has the same paper stats with the same 600 lbs capacity, up to 1 ton of clamping force and 0-37″ clamping width. It would appear they simply rebranded the existing Jawhorse although that is not the cause as there are a few differences. The rear leg has a wide base on the Franklin unit which is an upgrade over the original Jawhorse. The front legs also have wide bases for stability however are different in cosmetic design than the Jawhorse. Franklins unit also omits the wide roller on the front of the unit which helped the Jawhorse to be able to be wheeled if one did not want to carry. The lack of wheel on the Franklin means it is carry only. There are lots of cosmetic differences throughout as well so we can be sure the Franklin model is not coming from the same factory. It does appear that the jaws on the Franklin look to be the same size as the Jawhorse which means they should have plenty of surface area to grip and "bite" the material being clamped.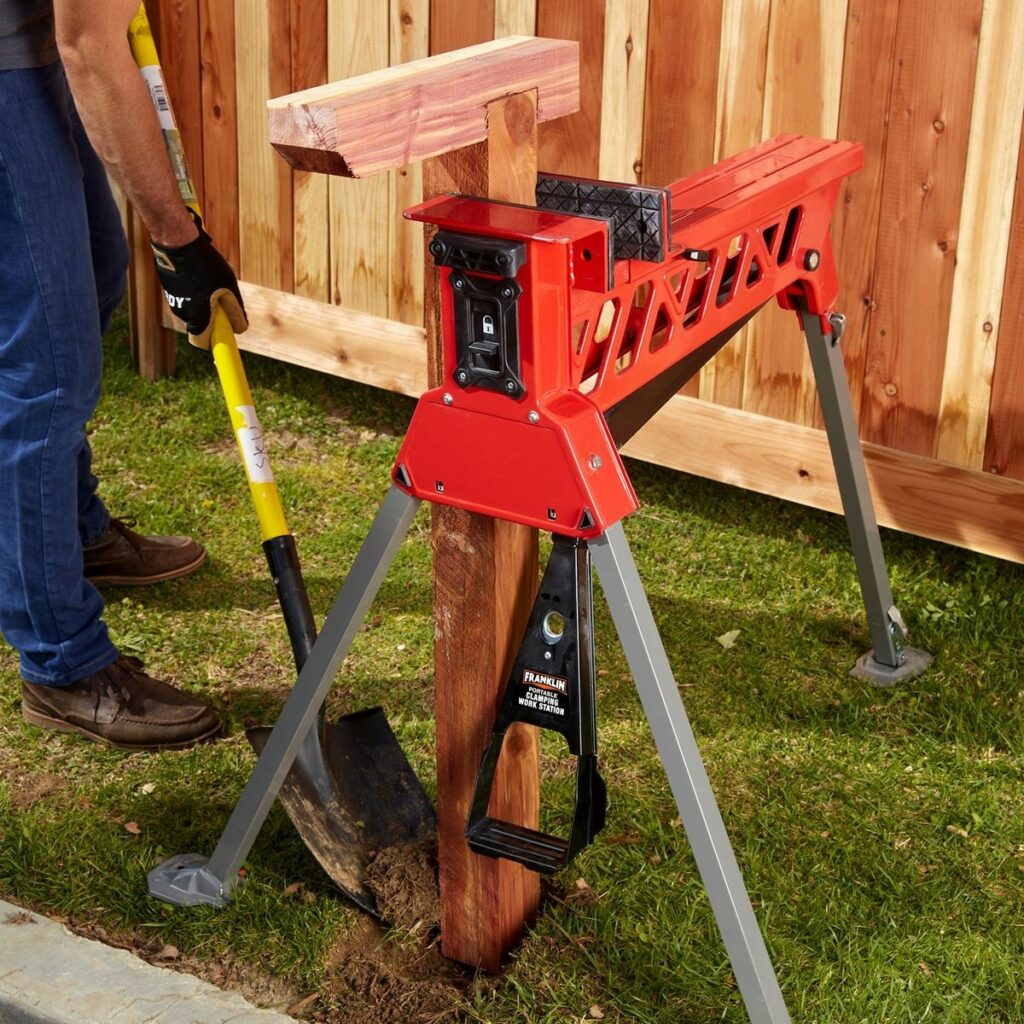 The Franklin portable clamping workstation is available now and is priced at $119.99 and already there's a coupon that brings it down to $99.99.
Hands-free operation for fast, easy clamping
Up to 1 metric ton clamping force for securing and stabilizing workload
37 in. clamp extension width fits standard sized door
Auto-locking legs for quick setup
Breaks down and stores in seconds


Free 2 day shipping – Try Amazon Prime 30-Day Free Trial

DISCLOSURE:
Tool Craze does not sell this product or any product on the Tool Craze website. Tool Craze does not handle the sale of any item in any way. If you purchase something through a post on the Tool Craze site, Tool Craze may get a small share of the sale. Please refer to the About section for more info.