I prefer ordering online and having items delivered to my door but recently I stumbled upon a good deal that did not offer shipping, only in store pickup. I don't mind picking up online orders at customer service however many times I'll get stuck behind that one person that takes years to get serviced and have to wait ages. Once it's your turn you still have to give the employee your order info so they can find it and sometimes that can be a lengthy process as well. Luckily for me Home Depot now offers easy to use order pick up lockers and can skip the lengthy wait at the customer service desk.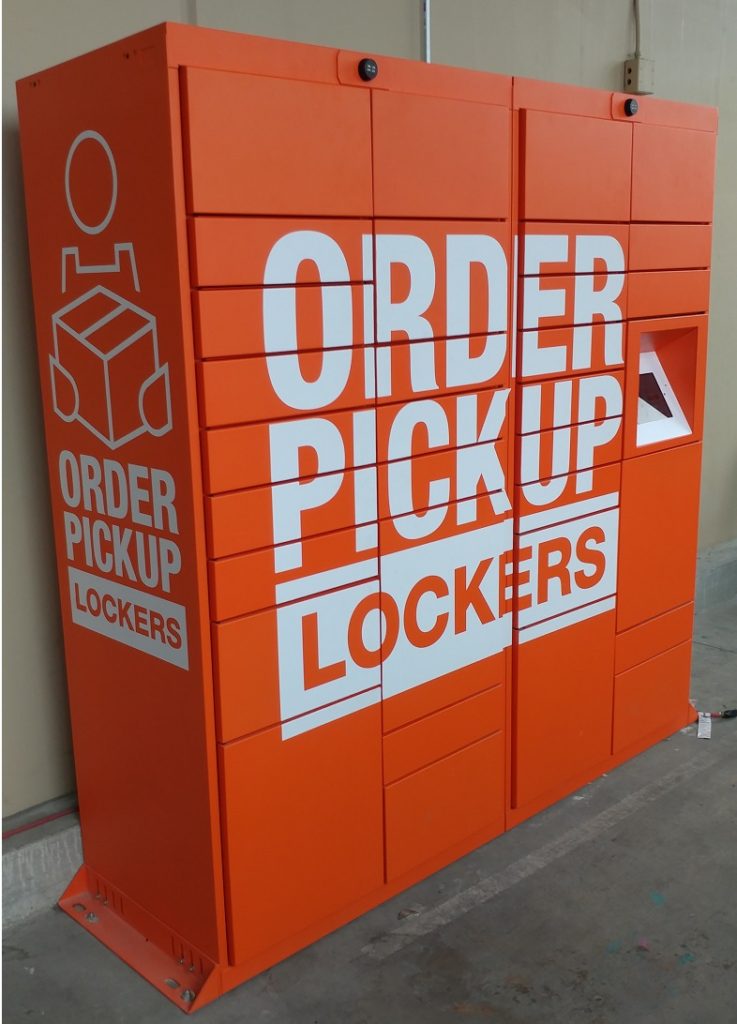 This was the first time I've ever seen or used them so I didn't know what to expect but luckily for us they made the whole process simple and user friendly. First of all the lockers are located just inside the entrance so you don't have to look far to find them. Accessing them is easy and they don't require any assistance from any employees as it's completely self serve and help is available from a Human in case you need any, but I found it simple enough not to need any assistance as long as you can read and have basic skills and common sense.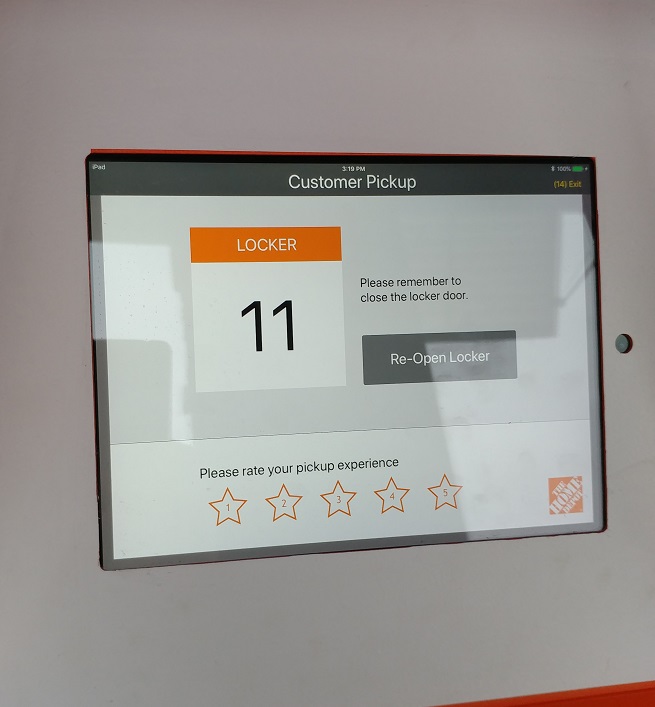 To access your locker, you need to provide your pick up code at the touch screen display and you can either type it in manually or you can have it's built in camera scan a QR style barcode from your email. It's very easy to do the barcode scan as you simply open your email on your phone and place the phone's screen in front of the locker camera and it gathers your info automatically. It then proceeds to open up your locker so you can access your purchase. It opens the locker automatically, all you have to do is find the opened door take your item and close the door and that's it, simple. At this point you may choose to walk away or submit your pickup experience by rating them on a score of up to five stars similar to Amazon's rating system (which is completely optional).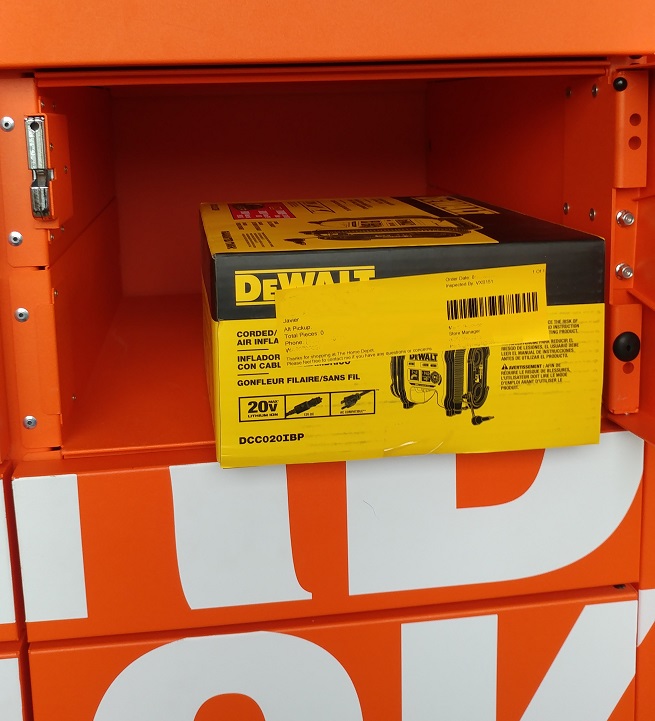 This was way easier than waiting in line at the customer service desk and not to mention much faster. I was in and out in probably less than a minute and luckily for me there was no line.
Although I'd still prefer not having to go to the store if I'm just picking up an item and rather have it delivered, at least I won't find the online order in-store pickup as annoying as it once was since I can skip the customer service desk all together. Big thumbs up to HD!
DISCLOSURE:
Tool Craze does not sell this product or any product on the Tool Craze website. Tool Craze does not handle the sale of any item in any way. If you purchase something through a post on the Tool Craze site, Tool Craze may get a small share of the sale. Please refer to the About section for more info.