Reader Daniel wrote in about a Ryobi tool he had found on Youtube. We cover lots of Ryobi tools here on Tool Craze but what was different about this Ryobi branded tool was that it was a cordless reciprocating saw running on slide pack batteries which are very different from the usual Ryobi One+ batteries we've come to know from them that use the stem pack. Daniel was asking: "What the heck are these? The brand is ryobi but not the ryobi that I know."
What the heck are these? The brand is ryobi but not the ryobi that I know.
What's also odd about the cordless Ryobi recip saw was that it looked oddly familiar, the battery looked familiar and so did the charger and even some of the other tools part of the same line like the impact wrench and circular saw. I finally remembered where I had seen these same exact tools… at the USA budget tool giant Harbor Freight. I remember seeing these same exact tools as their in house brand Chicago Electric 18V.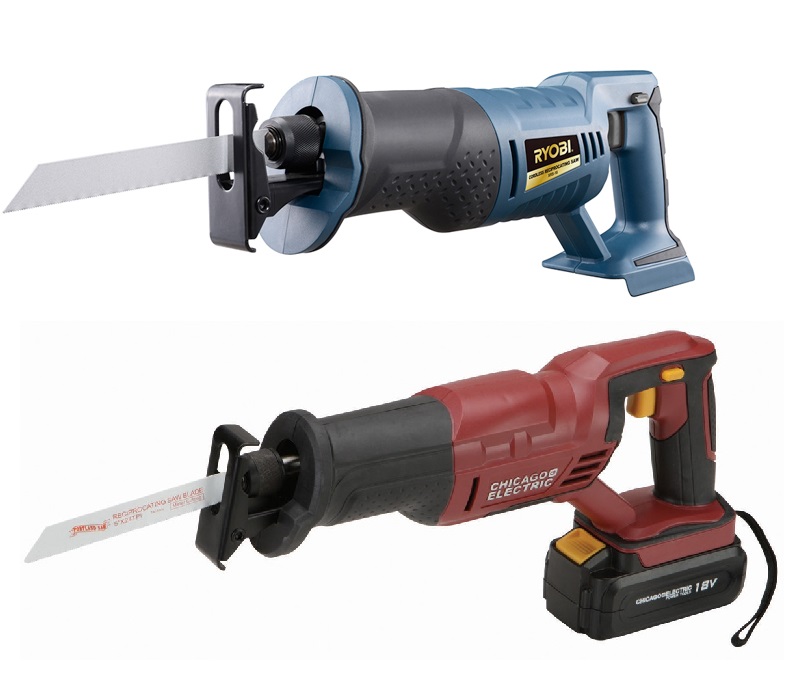 I looked up the website that offered the Ryobi 18V recip saw in question which was model XRS-18 and found there were other tools in that range and while some things like the recip saw, charger, impact wrench and circular saw looked similar or identical, they had some tools that werent part of the Chicago Electric 18V line such as a jigsaw and a grinder. There were a few drills in the Ryobi line but none looked like the ones as part of the Chicago Electric 18V line. Very interesting. Also the one key difference between the two systems was that these Ryobi's used lithium ion batteries while Chicago Electric's 18V tools used nicad batteries. I also noticed that while the two circular saws look similar, the Ryobi model uses a larger blade at 6-1/2″ although other than that it looks identical, just with the same upper blade guard pushed a bit higher to accommodate the larger blade size. One of the Ryobi drills looked very similar to Harbor Freight's Drillmaster 18V $20 drill however Ryobi's had better specs such as a two speed drivetrain and much higher RPM's.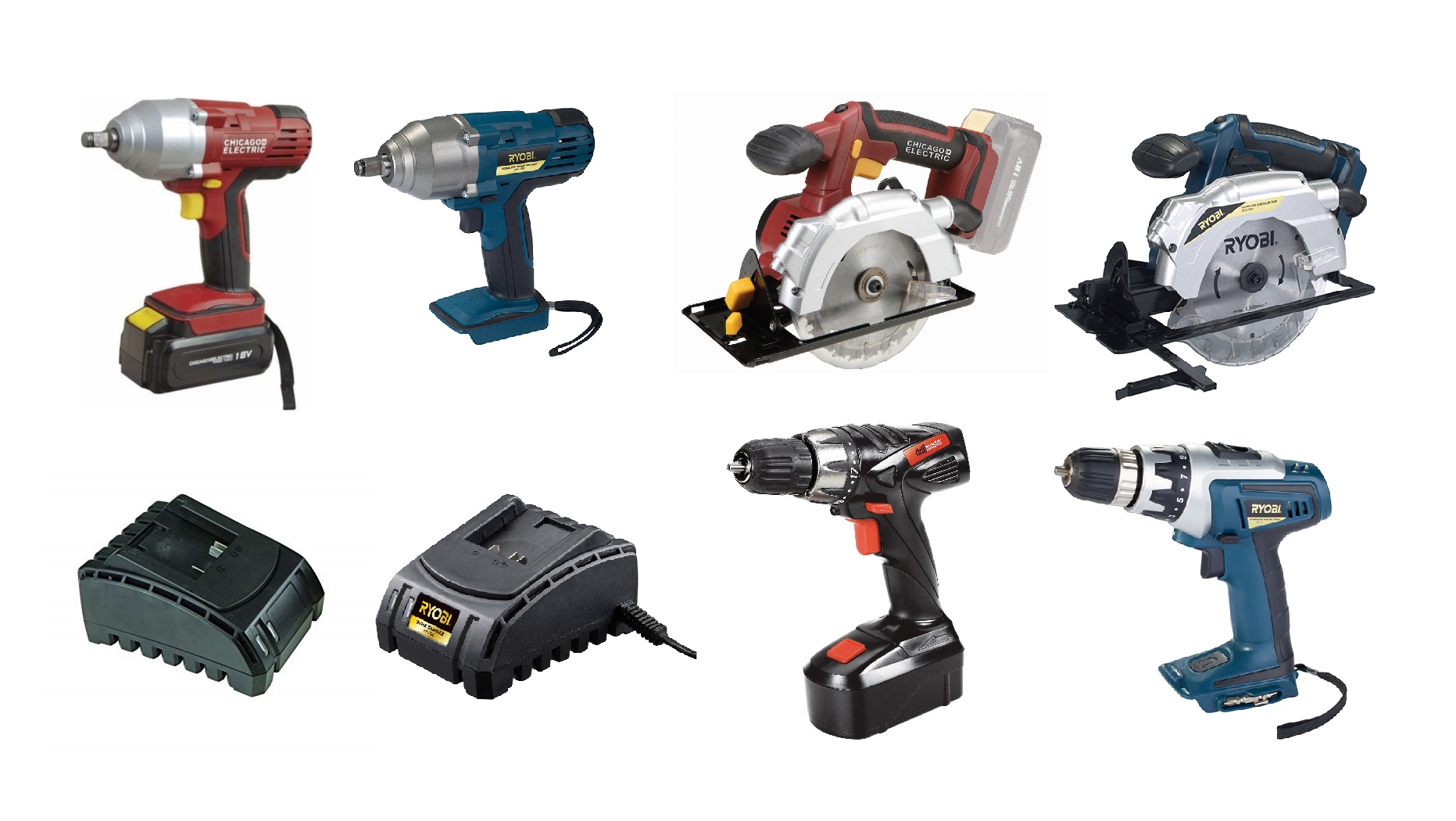 So why are these Ryobi branded tools so similar? My guess is that they probably come from the same Chinese factory that the Chicago Electrics come from. This is actually quite common in many product industries where different brands contact a factory to make identical tools but can make tweaks like color schemes and minor variations and slap whatever brand name on the product. Remember the Rockwell compact circular saw? Years later Porter Cable offered the same product under their branding. You can check out that article by clicking here. There were a few cosmetic tweaks to the body casing but it was clearly the same exact saw, just under another brand name. I believe that's what's happening here with these wacky Ryobi tools.
I also want to mention that these wierd Ryobi tools are not available here in the USA but they are currently being sold in South Africa. Maybe in another dimension and universe, there's a parallel universe where Harbor Freight sells Ryobi and these would probably be those tools ?.


Free 2 day shipping – Try Amazon Prime 30-Day Free Trial

DISCLOSURE:
Tool Craze does not sell this product or any product on the Tool Craze website. Tool Craze does not handle the sale of any item in any way. If you purchase something through a post on the Tool Craze site, Tool Craze may get a small share of the sale. Please refer to the About section for more info.