When Metabo HPT introduced the Multivolt line of 36V tools, the Multivolt battery which has the ability to switch voltage for use with 18V and 36V tools, only came in one size which was a 4ah/8ah battery pack. Now it seems they have another option to go with with the new 371751M 36V 18V Multivolt 2.5 ah / 5.0 ah battery pack.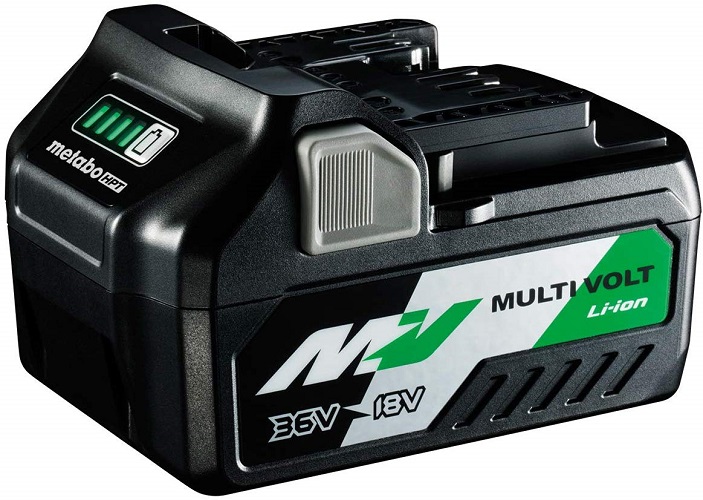 The new battery pack is very similar to the original model sporting a total of 10 cells in a fatpack form factor however there are two key differences over the original, the total runtime capacity is less at 2.5ah for 36V and 5.0ah for 18V. Also this new pack is using older 18650 cells and because these cells are smaller than the 21700 cells in the 4ah/8ah battery pack, the 2.5ah/5.0ah battery pack is a bit smaller. Also the 18650 cells don't provide the same quality of power as the newer 21700 cells do so Metabo HPT claims the smaller battery pack can only deliver around 1,080W of power, maybe a little more. The new battery pack is priced a bit less at $89 each and is available now.
A big thanks to Cody Robertson for spotting!


Free 2 day shipping – Try Amazon Prime 30-Day Free Trial

DISCLOSURE:
Tool Craze does not sell this product or any product on the Tool Craze website. Tool Craze does not handle the sale of any item in any way. If you purchase something through a post on the Tool Craze site, Tool Craze may get a small share of the sale. Please refer to the About section for more info.