MILWAUKEE, WI- Milwaukee Tool continues to grow its hand tool solutions for electricians with the addition of Conduit Benders and Fish Tapes. Designed specifically for the challenges associated with bending conduit and fishing wire, the new solutions offer superior functionality, durability, and visibility throughout these key installation applications.
Conduit Benders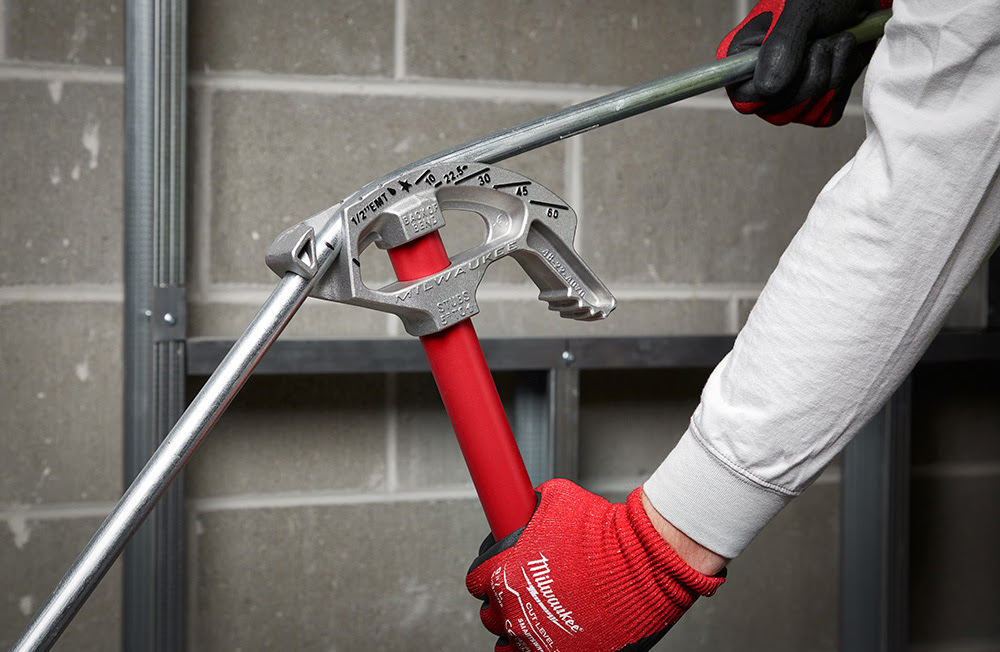 Milwaukee's new Conduit Benders feature high contrast markings for the best visibility allowing users to easily and accurately make bends.  A reinforced hook and pedal provide added durability while a secure double-bolted handle won't loosen.  These conduit benders also feature the most bending references and a wear-resistant reference chart for easier use.  Available models include 1/2″ and 3/4″ lightweight aluminum options and 1/2″, 3/4″ and 1" heavy-duty iron.
Fish Tapes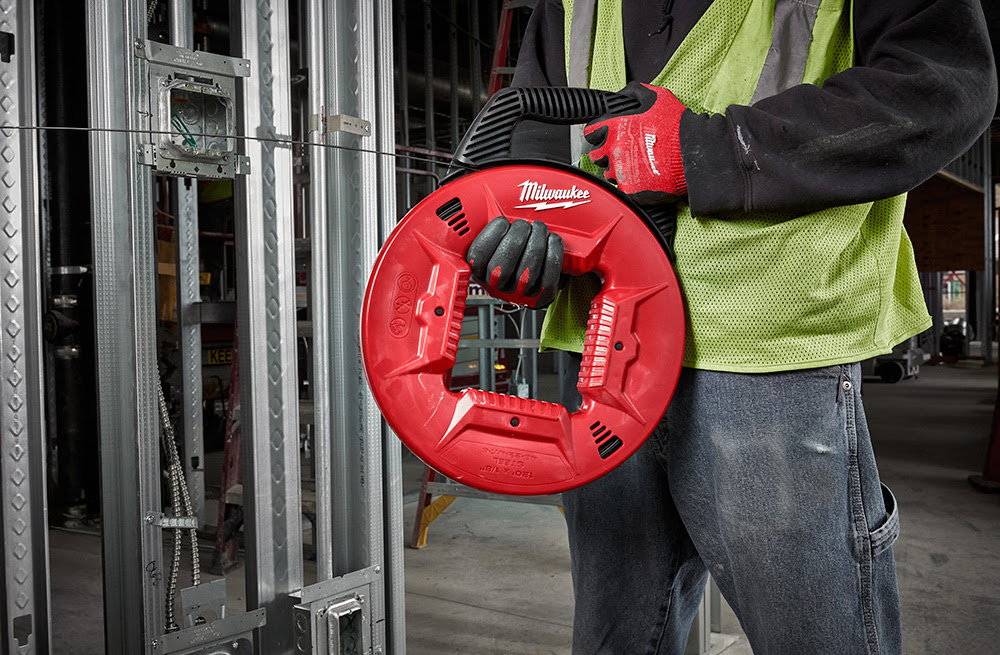 Milwaukee's new Fish Tapes come in both steel and polyester. Both solutions feature low-friction cases for smoother payout and rewind. The steel models are built with flexible blue-tempered steel for easier fishing and include laser-etched markings every foot. The polyester models are built with high-flexibility tape for the easiest fishing. Their triple-strand design won't kink, delivering a more durable tape.
Milwaukee Tool brings a new approach to Hand Tools, paying attention to the little details that make a big difference. Since Milwaukee first launched its Hand Tools expansion in 2012, they've developed more than 700 application-specific solutions for the trades. The introduction of these new electrical tools is a testament to their continued commitment to best-in-class durability and developing solutions professionals truly want and need to perform their job productively.
Conduit Benders
Iron
1/2" Iron Conduit Bender (48-22-4080) $64.99
3/4″ Iron Conduit Bender (48-22-4081) $79.99
1" Iron Conduit Bender (48-22-4082) $99.99
Aluminum
1/2" Aluminum Conduit Bender (48-22-4070) $44.99
3/4" Aluminum Conduit Bender (48-22-4071) $54.99


Fish Tapes
Polyester
Flexible Metal Leader
50' Fish Tape (48-22-4192) $84.99
100' Fish Tape (48-22-4195) $99.99
200' Fish Tape (48-22-4197) $174.99
Non-Conductive
50' Fish Tape (48-22-4162) $79.99
100' Fish Tape (48-22-4165) $94.99
200' Fish Tape (48-22-4167) $169.99
Steel
1/8" Wide
25' Fish Tape (48-22-4171) $17.99
50' Fish Tape (48-22-4172) $22.99
120' Fish Tape (48-22-4176) $49.99
240' Fish Tape (48-22-4178) $74.99
1/4″ Wide
25' Fish Tape (48-22-4181) $13.99

Includes low-profile plastic tip

100' Fish Tape (48-22-4185) $89.99
Fish Sticks – Coming Spring 2019!
Details coming soon!



DISCLOSURE:
Tool Craze does not sell this product or any product on the Tool Craze website. Tool Craze does not handle the sale of any item in any way. If you purchase something through a post on the Tool Craze site, Tool Craze may get a small share of the sale. Please refer to the About section for more info.