As shown in this years Milwaukee NPS19 event, they have announced two new M12 battery powered motorized torque wrenches with the Milwaukee M12 Fuel 3/8″ Digital Torque Wrench w/ ONE KEY 2465-22 and the Milwaukee M12 Fuel 1/2″ Digital Torque Wrench w/ ONE KEY 2466-22.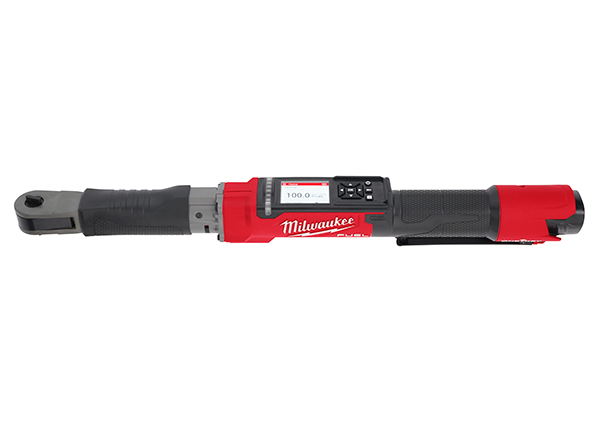 What's interesting about the new digital torque wrenches is that they feature a built in motor so the job of fastening is completed with one tool. The tool does the job of two tools as it both tightens with the use of the built in motor which tightens just below the desired torque and allows you to manually tighten to the desired torque. The tool has a wide assortment to alert the user that proper torque was applied through sound, vibration, LED lights, and an on-screen notification.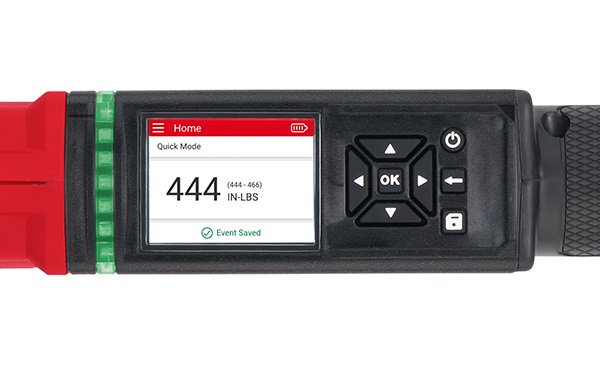 As mentioned in the outset there are two nearly identical models with the same set of features with the only (main) differences being the size of drive head in either 3/8″ or 1/2″ drive and torque range of 10 – 100 ft-lbs for the 3/8″ torque wrench and 12.5 – 150 ft-lbs for the 1/2″ torque wrench.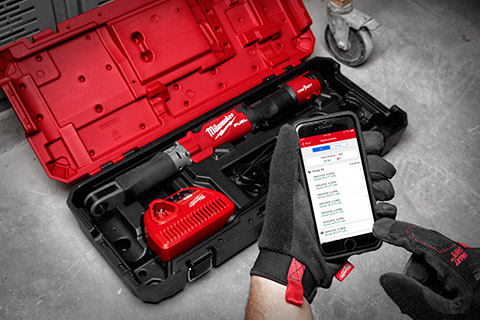 Measuring units can be set to ft-lbs, in-lbs, Nm, kg-cm and you can set torque values manually or choose from 15 presets. It also has ONE KEY functionality which helps with reporting and keeping track of recording of final torque event's which many times were doing manually via pen and paper which was time consuming however ONE KEY keeps track of this info automatically and digitally and can be seen on your mobile device via the ONE KEY app. ONE KEY also allows users to wirelessly connect to the tool through their smartphone to customize the tool settings, track its location, manage it in their equipment inventory, and lock-out the tool for added security. One feature this digital torque wrench doesn't offer is torque angle.
Calibration needs to be done yearly and is done by Milwaukee themselves which are said to provide faster turnaround times than third parties.
Both Milwaukee M12 Fuel digital torque wrenches will be available in November 2019 for $599 baretool and  $749 as kits with two 2.0ah batteries, charger and plastic case.



DISCLOSURE:
Tool Craze does not sell this product or any product on the Tool Craze website. Tool Craze does not handle the sale of any item in any way. If you purchase something through a post on the Tool Craze site, Tool Craze may get a small share of the sale. Please refer to the About section for more info.