Milwaukee announced a new cordless circular saw – the Milwaukee M18 Brushless 7-1/4″ Circular Saw 2631-22 model and although it's a brushless model, it does not carry the Fuel naming.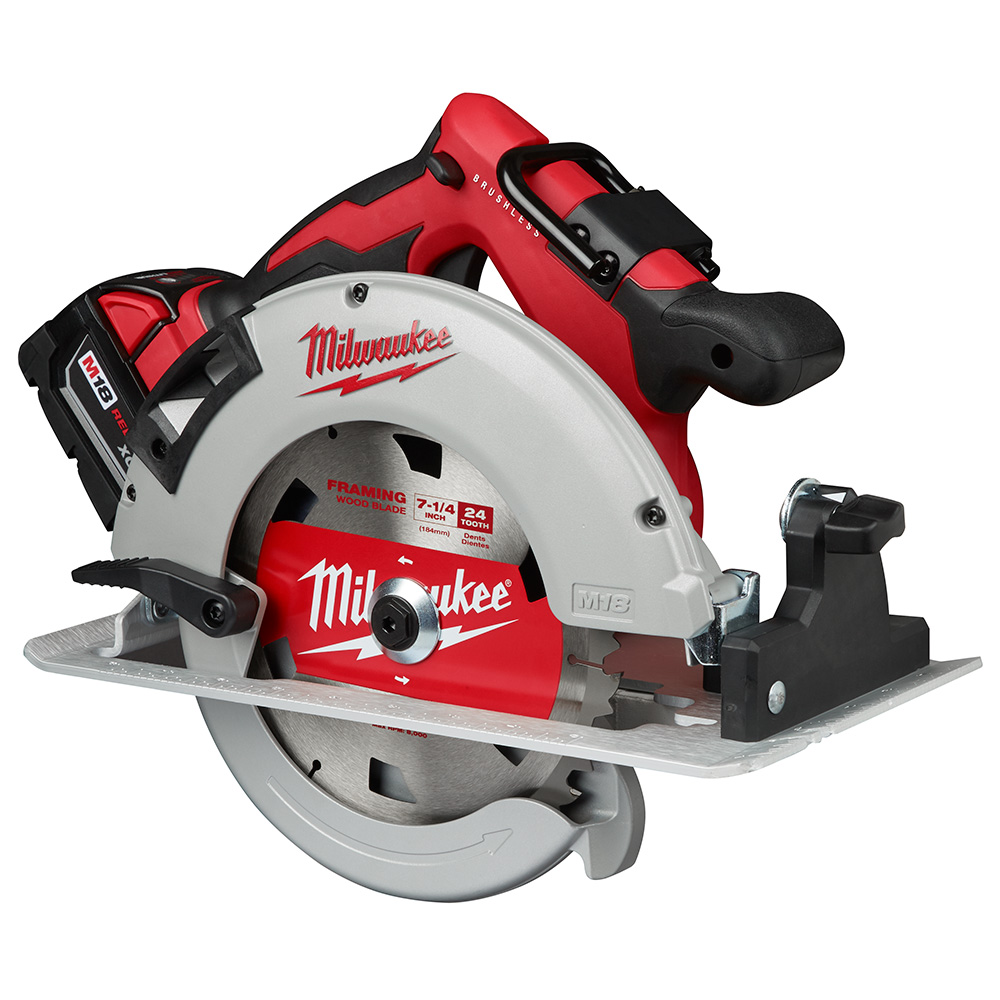 What this means is that this new cordless saw sits somewhere between their brushed 6-1/2 inch 2630-20 and the new Flagship FUEL brushless model 2732-21HD cordless models. The new 2631-22 model announced in this article has some similarities to the Fuel model such as having a brushless motor (although not the same one used in the new Fuel model 2732-21HD), uses a full size 7-1/4 inch blade, has a built in rafter hook, LED light, magnesium upper and lower blade guards, has the blade on the right similar to most corded saws and has better performance than similar cordless brushed motor circular saws on the market. That's where the similarities end as this step down model to their FUEL models has a step down aluminum shoe base. Although a step down is still pretty good as it's the one from their brushed 6-1/2 inch cordless model which is pretty good although not as beefy as the magnesium shoe used on the Fuel models. Also I noticed the bevel gauge part of the shoe is black which makes me think this is a plastic part, or could be a metal part painted black although I doubt this is the case and is most likely  a plastic part. If so this is in many ways a downgrade from the traditional Milwaukee quality we've all come to expect as even their brushed cordless saw uses an all metal shoe, except for the knobs.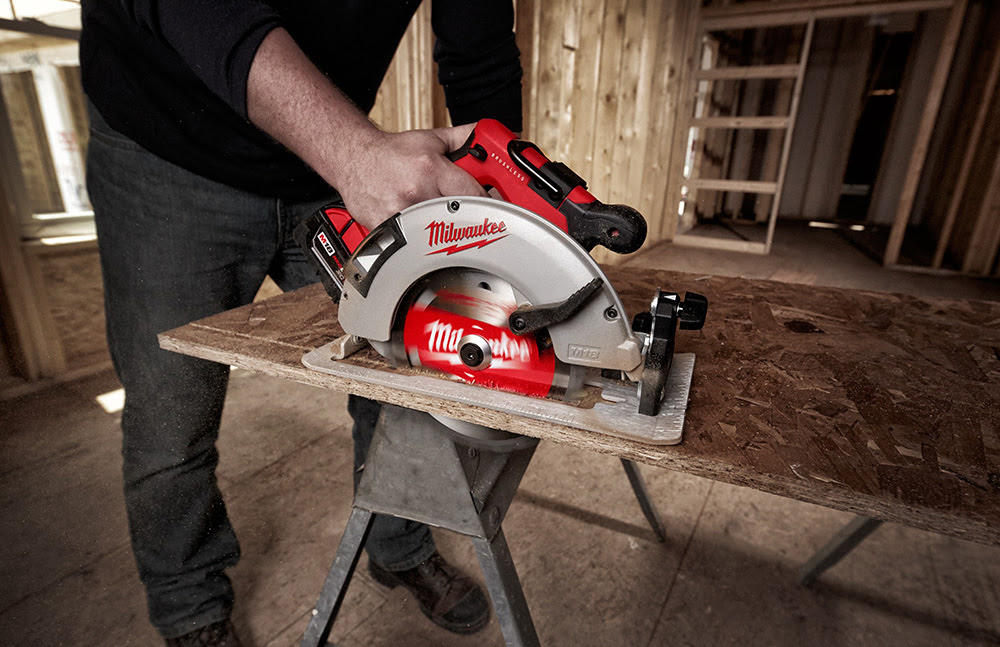 We know that the original 7-1/4″ Fuel model 2731-20 is being phased out as it's being replaced by the new Fuel Model 2732-21HD so it makes me wonder if they are using the guts and motor from the original 7-1/4 inch Fuel model and dumping it in this new non-Fuel branded brushless saw? It might be because it even has the same 5,000 no load RPM, same 2-1/2″ depth of cut and same 9 lbs weight of the original 7-1/4″ Fuel model 2731-20. If that's the case it would make for a great performing saw as the outgoing Fuel model is still great even among the fierce competition today in the cordless circular saw world. Keep in mind this is only my opinion and guess and not fact at all unless proven or disproven.
The new Milwaukee M18 Brushless 7-1/4″ Circular Saw 2631-22 will be released July 2018 and will retail for $179 as a Bare Tool and $279 as a Kit with a 5.0 ah XC battery and charger.
Model Number: 2631-22
Availability: July 2018
MSRP: Bare Tool ($179); Kit ($279)
5,000 rpm
9 lbs weight
2-1/2″ cut capacity at 90 degrees
Milwaukee Cordless Circular saw full lineup:
18 FUEL™ 7-1/4" Circular Saw (2732-21HD) – Unveiled just a month ago, this saw also launches in July and represents the next breakthrough in Milwaukee's M18™ System. It not only generates the power of a 15amp corded saw but it also cuts faster than the leading corded units available in the industry.

[Read More Here]

M18™ Brushless 7-1/4" Circular Saw (2631-22) – The most recently announced addition to Milwaukee's circular saw lineup. New model shown in this article.
M18 FUEL™ 6-1/2" Circular Saw (2730-22) – Best in class cutting performance, run-time and durability. Designed for those looking for a compact, lightweight and blade-left solution. [Read More Here]
M18™ 6-1/2" Circular Saw (2630-22) – Best-in-class brushed 6-1/2" circular saw provides powerful lightweight cutting for a variety of applications. [Read More Here]



DISCLOSURE:
Tool Craze does not sell this product or any product on the Tool Craze website. Tool Craze does not handle the sale of any item in any way. If you purchase something through a post on the Tool Craze site, Tool Craze may get a small share of the sale. Please refer to the About section for more info.