Milwaukee recently released two new cordless oscillating multitools with their latest M12 and M18 Fuel oscillating multitool models. However both new tools do not feature the amazing new Starlock mount that offers not only tool less blade changes but they are so fast and easy to swap, users literally snap them in place and pop them off in a matter of seconds. I reached out to Milwaukee to see why their latest cordless multitools do not feature the new Starlock and they've included their response as to whey they chose not to use the Starlock mount.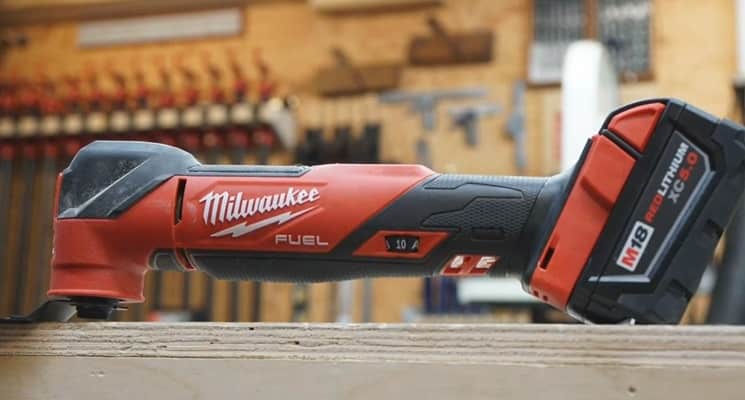 Before we go into their response, I wanted to bring out a few facts pertaining Milwaukee and the Starlock mount itself. In October 2018 we learned that Milwaukee acquired Imperial Blades who is a manufacturer of oscillating multitool accessories and in that same month we also found out that Imperial Blades was also making Starlock mount blades and accessories. These two facts would make one think that Milwaukee might make a Starlock mount multitool and while they did make new multitools since the acquisition of Imperial Blades, it's interesting to note that the new multitools do not feature the Starlock mount.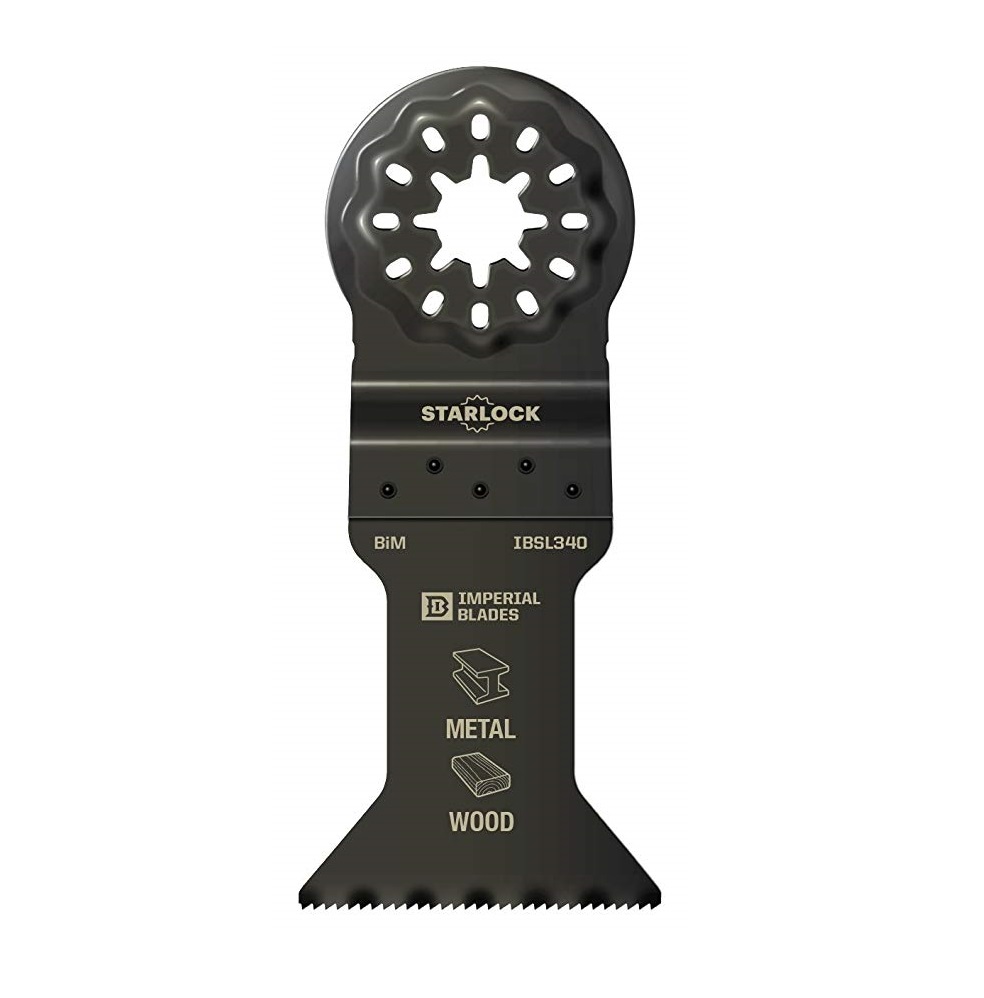 I also want to mention that in the several years after Fein and Bosch co-created the Starlock mount, other brands have jumped on board with the mount. Blade manufacturers such as Diablo, Shark, Makita and the above mentioned Imperial Blades make Starlock mount accessories as well as Makita and Metabo are also making Starlock mount multitools. These brands are in addition to Fein and Bosch starlock mount multitools and accessories. So the Starlock mount has grown significantly since it's inception.
With that out of the way, lets take a look at Milwaukee's response below regarding their choice not to use the Starlock mount on their latest multitools.
Great questions! A few things went into making our decision to not use a dedicated Starlock blade interface on the new FUEL Oscillating Multi-Tools:

The vast majority of the users we completed research with and interacted with during our program felt strongly that they didn't want a tool that would work solely with Starlock-style blades. Having the ability to use different blades with different arbors was critical for these users. The lack of availability given the (3) ranges of Starlock at many retailers makes it difficult to find, even with all the brands you mentioned, and are typically sold at a higher price point.
We recently launched a brand new line of Oscillating Multi-Tool blades that have an open-back design, which are packed full of innovation and durability. A Starlock blade interface would not allow our tools to be compatible with this new line of blades.
The Starlock blade interface did not provide any performance benefit to the tool. We are able to achieve the fastest cuts and lowest full tool vibration with our current connect method, while still remaining tool-free.
Our new FUEL Oscillating Multi-Tools are still compatible with the standard Starlock blade. They are also compatible with the Starlock Plus Blade, when used with our adapter, available as a service part.

With this all being said, Starlock does offer a very fast blade change but given our vast user research, faster blade changes did not outweigh the negatives that came along with a dedicated Starlock blade interface.
So they give us several reasons as to why they didn't go with the Starlock mount, they did research and according to their research their research group claimed they didn't want to work solely with Starlock blades. This is a valid point since the Starlock mount itself is not backwards compatible while the blades themselves are. This means that if you have a starlock mount tool, at the moment you can only use Starlock mount blades on it. However the starlock mount blades are backwards compatible with non-starlock mount multitools.
They also mention the lack of starlock accessory availability. This brings up a good point as Starlock accessories aren't available everywhere however I will say this, they are easily available if you know where to find them. Most if not all of the major online tool retailers sell starlock mount accessories however if you want to walk into a store and buy them that's a different story. At the time of writing, Lowe's does not carry any starlock accessories in my local store but they carry a good selection online and according to the Home Depot website, many stores around me carry a decent selection of them except for my local store, which has a very restricted selection but hardly any. But Home Depot has a good selection of Starlock accessories online. So this may be a good point to consider if you do most of your accessories purchases at a brick and mortar store location.
They mention Starlock blades are typically sold at a higher price point. I don't agree with this point, mostly. From what I've seen before, if you find the same identical type of accessory one a Starlock mount the other not, it's most likely they will both be the same price whether it's starlock or not. However considering that there are only name brand options for Starlock accessories at the time of writing, I suppose one can argue that non-starlock accessories may be cheaper in price since you can buy off brand accessories that cost less.
They also mention that the Starlock blade interface doesn't provide any performance benefit to the tool. I've seen Fein and Bosch's original claims for this that supposedly the Starlock mount offers increased performance, however I agree with Milwaukee on this, the Starlock mount doesn't increase performance in my own side by side testing. In my opinion, what makes the Starlock mount great is how ridiculously fast and easy it is to swap accessories, they literally snap off and snap in place.
They also mention that the starlock mount woudn't allow their cordless multitools to be compatible with their new line of blades. This is very true just like you can't use an Intel CPU on a motherboard designed for an AMD CPU or how you can't drive a slotted screw with Phillips screwdriver or how you can't Facetime your friend that has an android phone. It really boils down to compatibility which Milwaukee had the choice with which mount to go with.
Their next point is that they launched their own line of blades which don't use the starlock mount and are open ended blades and that they were able to achieve the fastest cuts and lowest vibration with the current method. I don't see this as a counterpoint. I just see it as they made a cordless multitool that they claim can achieve the fastest cut speed and lowest vibration and it so happens to be using a different mount. Much of an oscillating multitools cut speed and vibration comes from the tool itself. Fast cutting speed is dependent on how wide the cutting angle is on a multitool, the larger the angle, the more it cuts per oscillationg and how much power is transferred to the blade, for example the Rockwell F80 has a large oscillating angle of 5 degrees paired with a high for multitool power of 4.2 amps and thus has been one of the strongest and fastest cutting corded multitools that I've tested. Unfortunately, cordless multitool performance numbers aren't measured in amps like their corded counterparts however Milwaukee's M18 Fuel model does offer a very large 4 degree oscillating which will guarantee fast cutting. Fein's FMM350 models offer superior vibration dampening technology not because they use special blades or a special mount but because they found a way to suspend the cutting head of the tool from the body thus reducing vibration. Milwaukee appears to have done something along those lines with their newest oscillating multitools. Rob Robillard from A Concord Carpenter mentioned in the first episode of the Milwaukee Pipeline event that regarding the new M12 and M18 Fuel multitools, they reduced vibration by adding foam blocks to the motor, separating the motor from the housing. So I believe Milwaukee could achieve the same fast cut speed and low vibration using any mount including the Starlock mount.
Their last point is that their new Fuel multitools are still compatible with standard Starlock blades. This is very true since Starlock accessories are backwards compatible with non-Starlock tools however a non-starlock multitool like Milwaukee's newest Fuel models cannot take advantage of what makes the Starlock mount great. On a Milwaukee Fuel multitool you won't be able to snap a Starlock blade into place and you won't be able to snap it off either. It simply will not offer the same speed and simplicity of the Starlock mount.
Their last point was that the faster blade changes did not outweigh the negatives that come with the Starlock mount. This is highly subjective and makes sense. If I wanted a large selection of oscillating multitool blades for my multitool and wanted to be able to walk into any tool store that sells oscillating multitool blades and buy compatible accessories for my tool, then I would avoid the Starlock mount also.
We'll end the article on a positive note and I thank Milwaukee for sharing their reasons for not going Starlock on their latest M12 and M18 Fuel multitools. These new cordless models honestly do look very good and if they are every bit as fast and low vibration as their claims, then they will be a big success!
DISCLOSURE:
Tool Craze does not sell this product or any product on the Tool Craze website. Tool Craze does not handle the sale of any item in any way. If you purchase something through a link on the Tool Craze site, Tool Craze may get a small share of the sale. Please refer to the About section for more info.