Makita has announced a few new tools for the month of August and they include an 18V/12V radio charger, X2 brushless 4 gallon dust extractor, 3 new 18V black brushless sub compact drill, hammer drill, and impact driver, 12V brushed motor 3/8″ hammer drill, 18V grass shears, and a rebar tying stand up extension handle.
Full disclosure: This is not a review, this is tool news. Tool Craze cannot guarantee the accuracy of the information/specifications/features of any tool listed in this article. Manufacturer marketing claims may not always meet expectations. Tool Craze is not responsible if products do not live up to claimed expectations. Please do your full research before buying any products. Tool Craze is an Amazon Associate, and also an affiliate with the Home Depot, Acme Tools, Ohio Power Tool, Tool Nut, Lowe's, Ebay, and Walmart and places paid links to these retailers. If you purchase something through a link on the Tool Craze site, Tool Craze may get a small share of the sale.
While most of these are technically new models except for the radio (more on that below), most are model refreshes of previous models and at a quick glance are hard to tell any difference over previous models. But I've done the hard work so you don't have to and have done the research to find the little differences if any between the new model numbers and their previous iterations.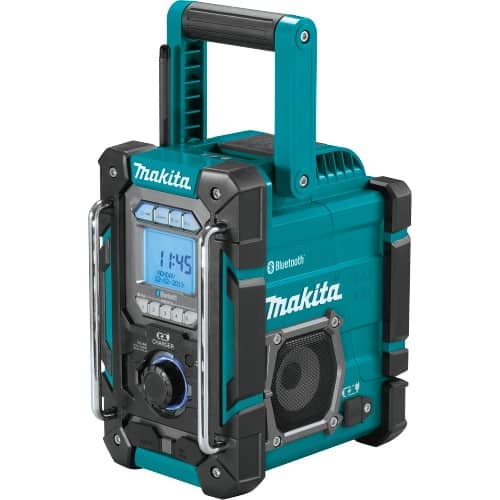 Starting off with the new XRM10 18V/12V radio charger, this is the same model that was announced last year in June 2020 and was considered then a new June 2020 product release. All of Makita's 18V radios look the same and this one is no different however it can accept 12V CXT batteries and can also charge 18V and 12V batteries when plugged in although slower than their normal stock fast chargers. It also has an integrated bottle opener. Check out my original coverage on it here.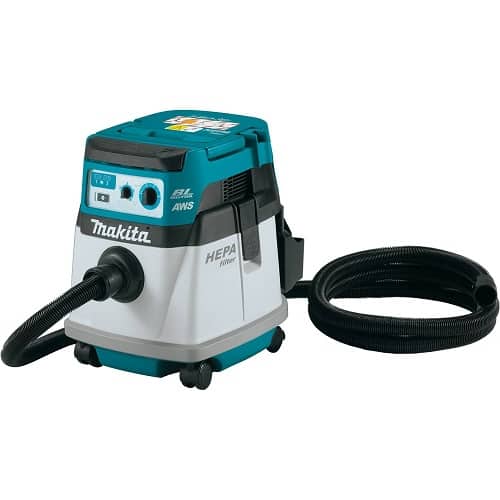 Next on the list is the Makita XCV25ZUX X2 4 gallon dust extractor vacuum. It's very similar to the XCV16ZX model I wrote about back in 2019 and is nearly identical. You'd have a hard time spotting any difference at first glance between the two models however there are very slight cosmetic differences but the biggest differences though slight are its specs. While both models offer the same 74 CFM suction, the new model has slightly more water lift at 44″ versus the previous models 39″. Runtime is also improved at up to 100 minutes on standard setting and up to 42 minutes on high which is 75 and 40 respectively on the previous model, with both models runtime rated with dual 5.0ah batteries. This new model is also slightly quieter as well at 64 decibels versus 66 of the last model. Other than that it has the same features such as a hepa rated filter, both models offer a brushless motor and have AWS which is their bluetooth auto wireless start system that works in conjunction with other AWS equipped tools so the vac starts when the tool starts but without the need to plug in the tool to the vac since this vac is a cordless tool. Being an X2 power tool, it requires two 18V Makita batteries to operate and is actually a 36 volt tool.

Next on the list are 3 new black 18V brushless sub compact models. Unlike the other models on this article, these seem to be actual new models with new exterior shells and upgrades. The two drills, the 1/2″ drill/driver XFD15 and 1/2″ hammer drill XPH15 while featuring the same power and drivetrain of 350 in-lbs torque and 0-500/0-1700 RPM and 0-25,000 BPM for the hammer drill, the outer design is new and more compact. The drill/driver is a puny 5-7/8″ long and the hammer drill version is right behind at a very compact 6-1/2″ in length. They also have exposed metal gearbox casings in the center which give the impression that they are more robust although there is no mention of this so I'm not sure if it's metal or plastic that appears to be metal? I like that though they are more compact than the original 18V sub compact models, the hammer drill kept the separate mode select collar. Makita says these new drills offer metal ratcheting chucks which is a nice upgrade.
The impact driver XDT18 also gets the slim down treatment now 5-1/4″ in length making it a little bit more compact than the original. It also features the same 1,240 in-lbs torque and 0-1300/0-3000 RPM in speeds 1&2 however IPM goes up slightly at 0-2000/0-4100. It also offers the Assist Mode (A-Mode) of the original which helps eliminate "screw cam-out" and "cross threading" by driving at low speed until tightening begins and is ideal for driving longer fastener.
Drill/driver

Hammer Drill

Impact driver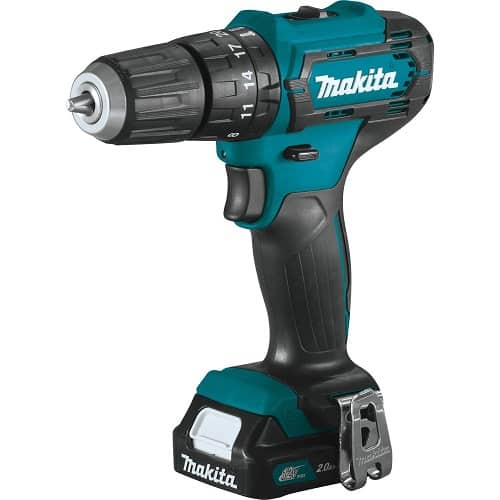 As you can see above, the next model on this list is a PH06 12V CXT 3/8″ brushed motor hammer drill. Of all the tools, this one is the most similar to the previous model with a slightly more compact length at 7-5/8″ versus the 7-7/8″ of the previous PH04. Other than that and very miniscule cosmetic differences, they are mostly the same hammer drill unit with the same 250 in-lbs of torque and 0-450/0-1700 RPM and 0-25,500 BPM.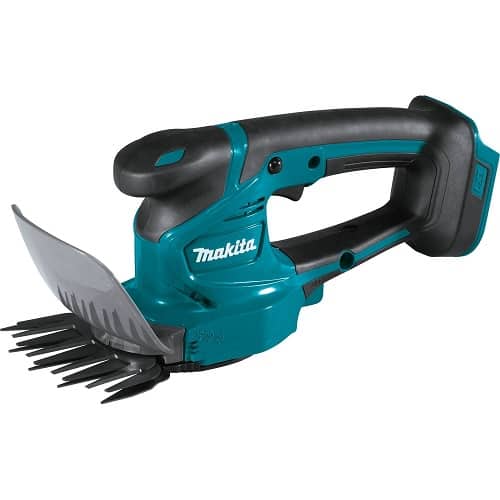 While all the other models on this list are slight upgrades over previous models, the new 18V grass shears XMU05Z are a downgrade to the previous models. Not only are the cutting blades smaller at 4-5/16″ cutting width over the previous 6-5/16″ cutting width of the XMU04Z model. It also gets the side trays from the previous model removed. The cutting speed is the same at 2,500 SPM although runtime takes a hit at up to 5 hours with a 5ah battery vs up to 200 minutes which is 3 hours and 20 mins with the same battery on the previous unit according to Makita. Other than that, it appears the same body is used with slight cosmetic tweaks.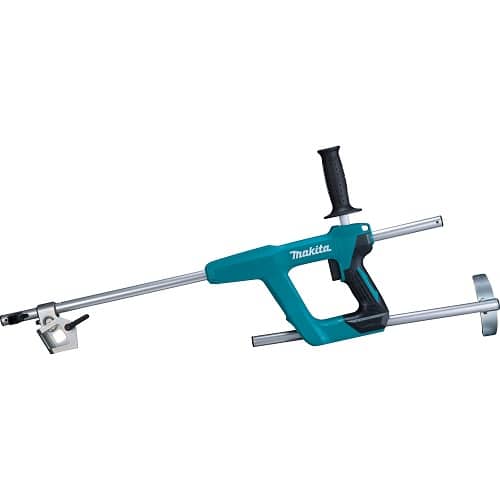 The last tool on this list is not a power tool but a power tool accessory. It's the Makita rebar tying stand up extension handle 191M28-8 which is to be used with the 18V rebar tying tool XRT01 so you can stand up while the tool does its thing. This is designed to save your back so you can work smarter not harder and can move along as you work standing up while tying rebar. The integrated tool handle trigger controls the cordless rebar tying tool remotely and does so in a mechanical fashion. An extra side handle will help you get a better hold.


Free 2 day shipping – Try Amazon Prime 30-Day Free Trial

DISCLOSURE:
Tool Craze does not sell this product or any product on the Tool Craze website. Tool Craze does not handle the sale of any item in any way. If you purchase something through a link on the Tool Craze site, Tool Craze may get a small share of the sale. Please refer to the About section for more info. Tool Craze cannot guarantee the accuracy of the information/specifications/features of any tool listed in this article. Please do your full research before buying any products.