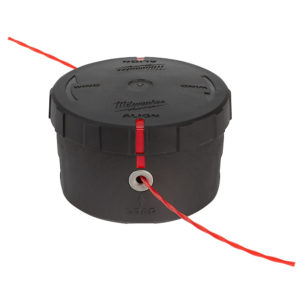 Milwaukee announced a new Easy Load Trimmer Head for their M18 Fuel String Trimmer.
At first I thought it was one of those gimmicky pre wound replacement spool type of heads but after reading what it was and watching the video, it looks like a genuinely good product that makes something a ton easier. That's not to say it was difficult or took forever to install new line on the current Milwaukee M18 Fuel String Trimmer as I found it to be simple enough to do on mine. The trickiest part is gripping the spool tightly as you install and making sure the string doesn't unravel as you replace the head but even that isn't that hard. But anyway Milwaukee's new easy load trimmer head makes it so much easier to install new line. You just line up a couple of red lines on the head, insert the line all the way through after you've measured and cut the right length, then make sure the line is equal distance from both ends and turn the head to wind. It sounds harder than it is but trust me, watch the video and set up takes only a few seconds to do and is super simple. The new easy load trimmer head is also a bump feed style head just like the original head.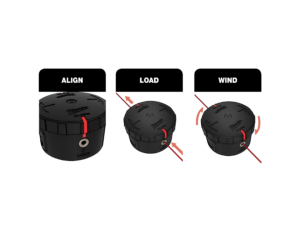 The price is $29 which is not bad for a new head, I'm even tempted to get one myself but I'm too cheap lol. If you didn't already catch on, yes the new easy load head is to be used on the Milwaukee M18 Fuel String Trimmer and is an upgrade of sorts. I watched the YouTube video and people were asking in the comments section if this is a new string trimmer. No, it's not. It's a replacement upgrade head. The new Milwaukee Easy Load Trimmer Head is set to be available in January 2018.
Model Number: 49-16-2714
Availability: January 2018
MSRP: $29.97
*Fully compatible with M18 FUEL™ String Trimmer (2725-20)



DISCLOSURE:
Tool Craze does not sell this product or any product on the Tool Craze website. Tool Craze does not handle the sale of any item in any way. If you purchase something through a post on the Tool Craze site, Tool Craze may get a small share of the sale. Please refer to the About section for more info.