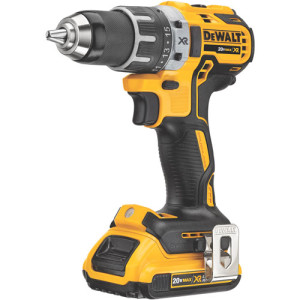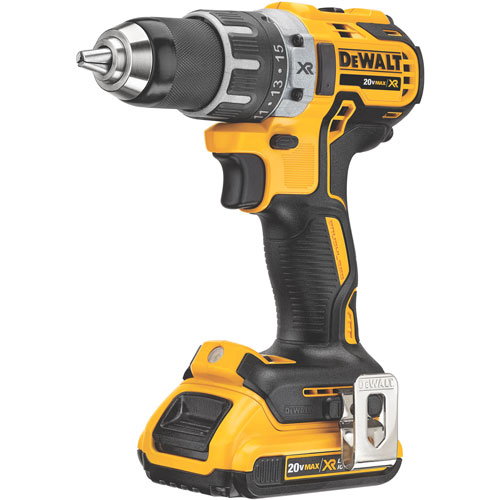 Dewalts current 20V Max brushless compact 1/2″ drill/driver DCD790 and compact hammer drill DCD795 were class leading compact 18V/20V brushless drills when they came out and still are. They were Dewalt's first entry into brushless drills with solid performance, runtime, weight, and extremely compact package. So compact that still to this day, they are leading the pack for some of the most shortest lengths for compact drills as most 18V or 20V drills have yet to come close to or surpass their compact form factor. So while still relatively new (atleast in my opinion), they're not new enough in this fast moving tool world we live in and now we have new updated Dewalt 20V compact brushless drills with the DCD791 and DCD796.
I don't feel that the current Dewalt 20V brushless 1/2″ compact drills needed any improvement but apparently Dewalt felt the need to improve on the solid compact brushless drills they currently have. The new brushless models are more compact which I thought was nearly impossible considering how puny the current models already are with an extremely compact form factor of 6.9″ length for the new drill DCD791 and 7.5″ length of the hammer drill DCD796. Although smaller, weight stayed the same across the board for both models. Dewalt didn't just stop there, they also added more power now with 460 UWO (which should roughly translate to 619.55 +/- in-lbs torque based on the 70 Nm torque rating from Dewalt documentation) compared to their current brushless compact drills which offer 360 UWO which translates to 531 in-lbs torque. So we should see a considerable bump in performance with an extra 100 more UWO in these new models. Dewalt even claims that these new models will offer 30% faster application speed when compared to the current compact brushless drills.
And lastly, they also added a much brighter LED light with 60 lumens. That's pretty bright for the light coming from the built in LED light on a power drill! I've always said many cordless drills could be used as temporary flashlights as many have 10-20 second delays that keep them on for a few seconds after you release the trigger allowing you to set the drill down and use it as a temporary flashlight. With these new drills now you really can use them as temporary flashlights as they have some serious lumens to light up dark areas. The fun doesn't end there as they also added a mechanical switch that gives you what they call a spotlight mode that lets the light stay on for 20 minutes at a time so you can use these drills as flashlights. Pretty cool, huh? I think so. Although 60 lumens isn't groundbreaking in terms of light output, it's more than enough for many situations in very low light and might make you think twice about also bringing your standalone flashlight.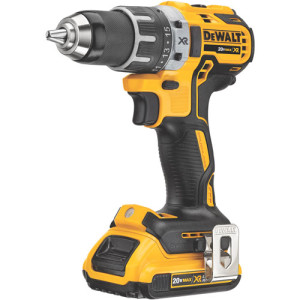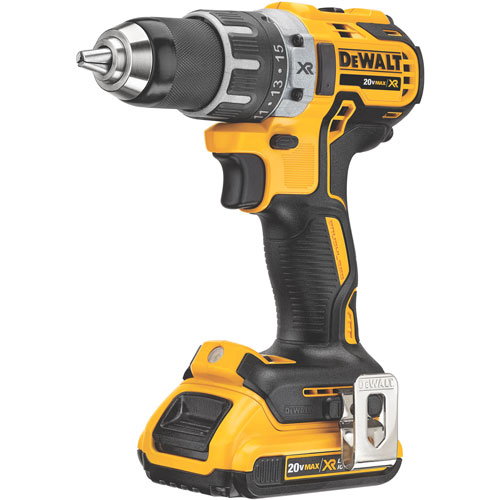 Dewalt DCD791 / DCD791D2 Compact 1/2″ Drill / Driver
Length 6.9″
Weight 3.4 lbs
460 UWO power output (619.55 +/- in-lbs torque)
0-550 / 0-2,000 RPM
super bright LED light with 60 lumens
Can be used as a 20 minute flashlight in spotlight mode
Up to 30% faster application speed (according to Dewalt vs DCD790)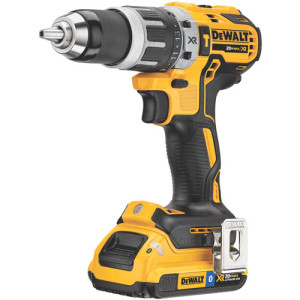 Dewalt DCD796 / DCD796D2 Compact 1/2″ Hammer drill / Driver
Length 7.5″
Weight 3.6 lbs
460 UWO power output (619.55 +/- in-lbs torque)
0-550 / 0-2,000 RPM
0-9,350 / 0-34,000 BPM
super bright LED light with 60 lumens
Can be used as a 20 minute flashlight in spotlight mode
Up to 30% faster application speed (according to Dewalt vs DCD790)

Try Amazon Prime 30-Day Free Trial