September 29, 2016
Comments Off

on Nitecore TIP – 360 Lumens Rechargeable Keychain Light
Nitecore recently introduced a new Nitecore TIP rechargeable keychain light that far surpasses their current Nitecore Tube keychain light with a whopping 360 lumens!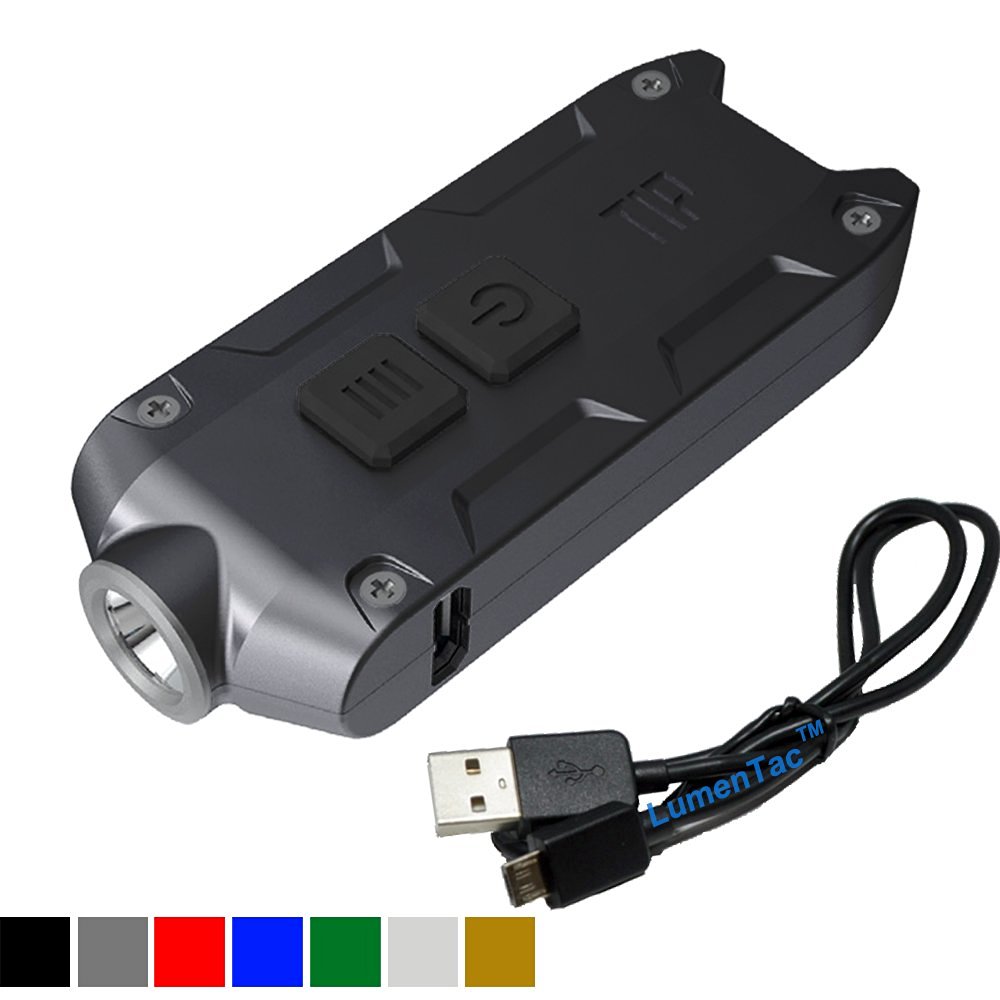 I recently reviewed the Nitecore Tube and I appreciated that not only did it have a built in rechargeable battery, had a nice pocketable form factor, but it was also a very bright 45 lumens for a keychain light. The new TIP from Nitecore doesn't just double or triple the light output compared to the previous model, it is 8 times brighter!
Looking at the pictures, it appears to have grown a bit but still similar in size to the Tube. It also gets a new mode button to toggle light settings from turbo, high, mid, and low output along with the regular on/off button.
It also gets a nice metallic body which is a step up from the flexy plastic body on the Tube. It also gets an upgraded 500 mah lithium ion battery that will give you up to 46 of runtime on low. The highest brightness of 360 lumens will give you a respectable 30 minutes of runtime on a full charge.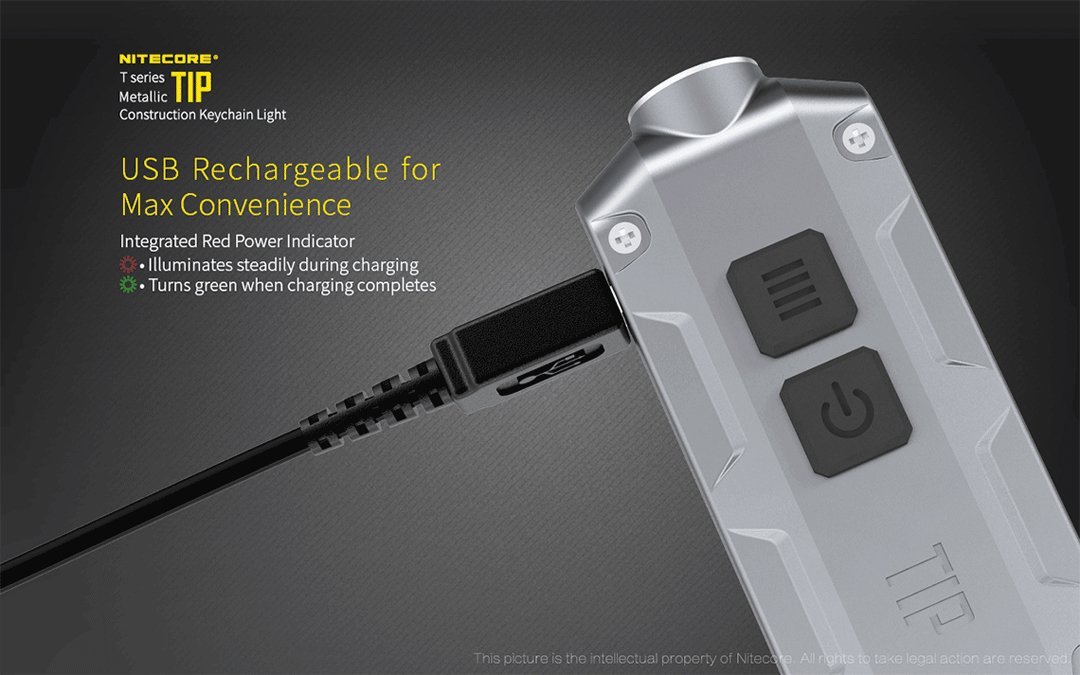 Charging is easy with a built in Micro USB port. This is the same type of USB port you use on your Android smartphones so you'll be able to use the charging cable for your phone on this little light. That is unless you're an iPhone user, then you're on your own there. But in case you don't have a USB charging cable, one is included.
This new light is available now and in several colors and retails for around $30.

Specifications:
* LED: CREE XP-G2 S3
* Output/Runtime:
— Turbo: 360 Lumens / 30 min
— High: 150 Lumens / 1 hr 30 min
— Mid: 35 Lumens / 6 hr 30 min
— Low: 1 Lumens / 46 hr
* Beam Distance: 81 Yards (74m)
* Beam Intensity: 1400cd
* Waterproof: IP54
* Dimensions: 2.39″ ×0.96″ ×0.53″ (60.8mm×24.5mm×13.8mm)
* Weight: 0.75oz (23.5g)(with battery)
Features:
* Metallic keychain light
* Integrated "Precision Digital Optics Technology" provides extreme reflector performance
* Built-in Li-ion battery
* USB rechargeable with onboard charging circuit
* Dual switch design
* 4 brightness levels with direct access to ultralow and turbo outputs
* Memory function
* Advanced temperature regulation (ATR)
* Built-in power indicator (Patent No. ZL201220057767.4)
* Rear suspension ring capable of sustaining 30kg weight
* HAIII military grade hard-anodized
* Impact resistant to 1.5 meter