September 28, 2017
Comments Off

on Ridgid R8643 18V Brushless Reciprocating Saw Spotted
Scott wrote in about a new brushless 18V cordless reciprocating saw being spotted over at the Canadian Ridgid website. The new Ridgid reciprocating saw is model number R8643.
Full disclosure: This is not a review, this is tool news. Tool Craze cannot guarantee the accuracy of the information/specifications/features of any tool listed in this article. Manufacturer marketing claims may not always meet expectations. Tool Craze is not responsible if products do not live up to claimed expectations. Please do your full research before buying any products. Tool Craze is an Amazon Associate and places paid links including those from other retailers that Tool Craze is an affiliate partner with. If you purchase something through a link on the Tool Craze site, Tool Craze may get a small share of the sale.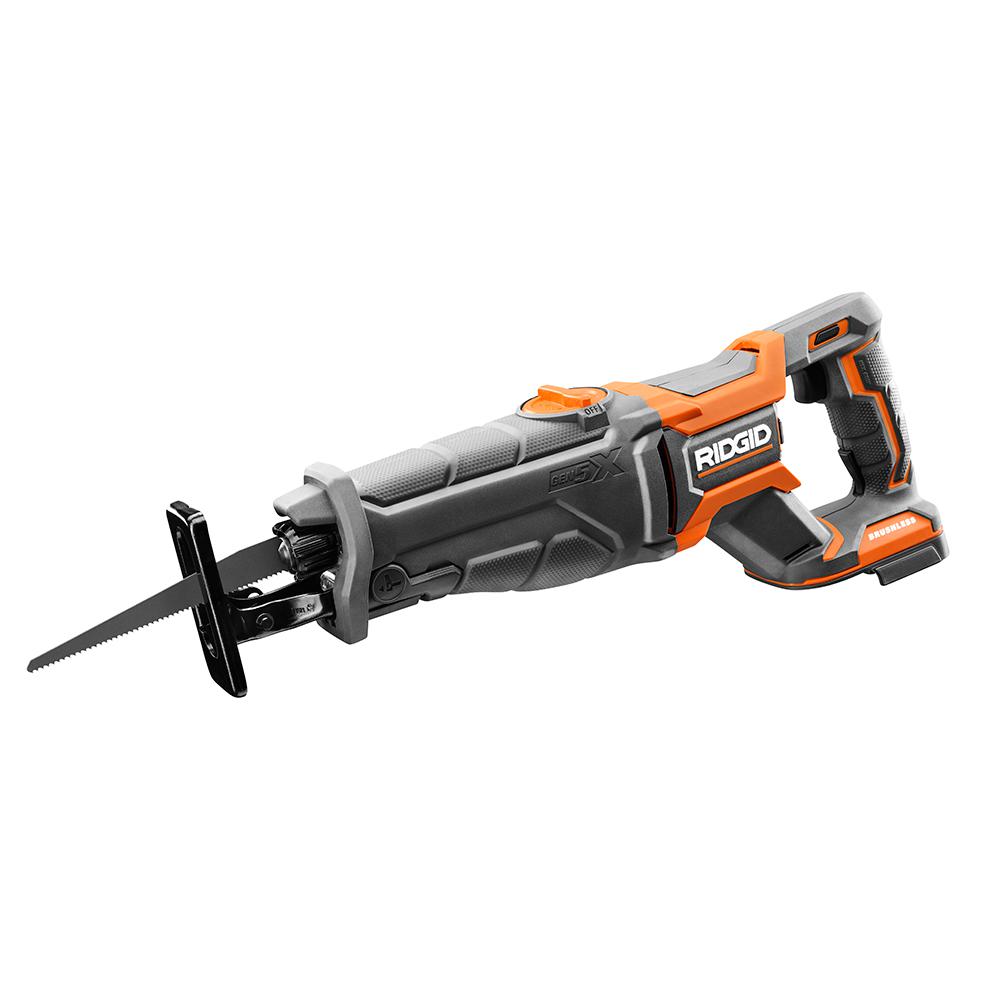 It isn't a normal product listing page but is a product manual for the R8643, that's why no real pictures are shown, only drawings. I skimmed the manual looking for specs and features and it looks like it packs quite a few features. Besides the brushless motor it has an orbital setting that you usually don't see on most cordless recip saws. Only a select few have them such as Bosch's new 18V brushless recip saw and Ridgid's own 18V Gen5X brushed recip saw to name a few.
You also get a keyless blade change system, pivoting and adjustable shoe with it being keyless to adjust the amount the shoe extends. It also features and LED light and the grip light button on the handle. I almost thought Ridgid was completely wiping out this feature from all their models and yet here we see that a new Ridgid cordless tool still has it. Maybe the last or the last of the few that still gets it is my guess.
PRODUCT SPECIFICATIONS
Stroke Length 1-1/8 in.
No Load Speed 0-3,100/min (SPM)
Keep in mind that this was spotted in the Canadian Ridgid site so we still don't know if this will be released in the USA but my guess is that they most probably will.
DISCLOSURE:
Tool Craze does not sell this product or any product on the Tool Craze website. Tool Craze does not handle the sale of any item in any way. If you purchase something through a post on the Tool Craze site, Tool Craze may get a small share of the sale. Please refer to the About section for more info.