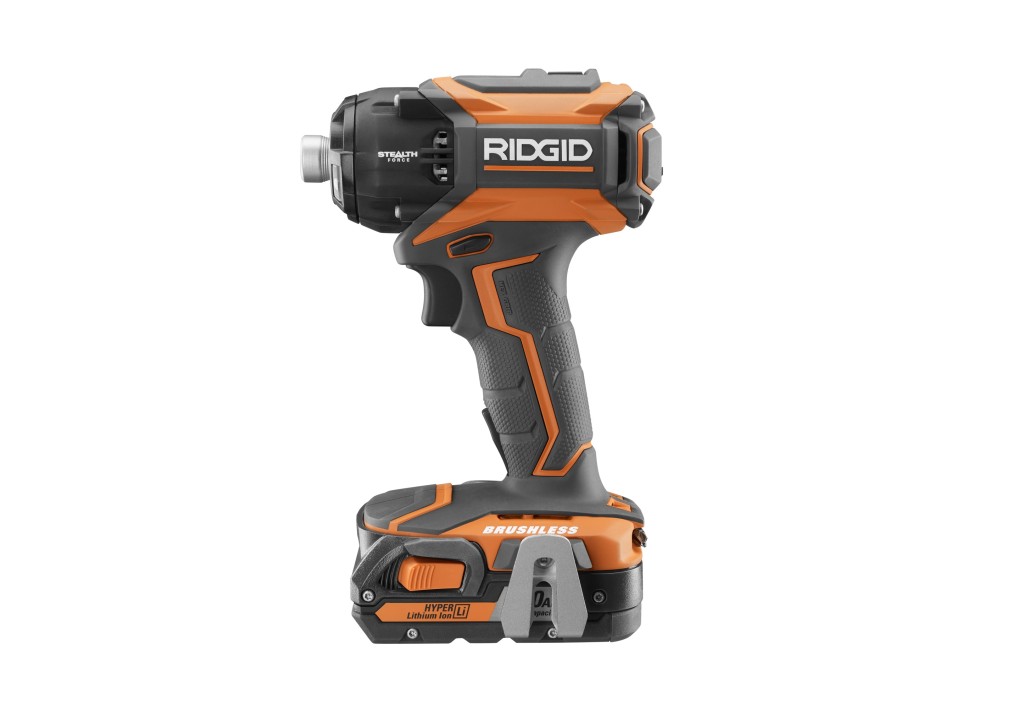 Just got word from Ridgid that they are coming out with a new oil pulse driver. What is an oil pulse driver you ask? Well, in the simplest form, it operates much like an impact driver with an impacting like mechanism, but instead uses a unique hydraulics oil pulse impact mechanism that greatly reduces impacting sound. Any one that's used or been around someone using an impact driver knows all too well the loud noise they produce. Many times the noise is too loud for the environment they're in, you wouldn't want to use an impact driver while inside an office building while business is being conducted.
Ridgid's new oil pulse driver features a brushless motor just like their latest set of 18V power tools and according to Ridgid, this new Stealth Force pulse driver is claimed to be their fastest impact driver. They claim that it drives 2x faster and at half the noise. Sounds like a win win right? If this is true they have a winner on their hands.
Although Ridgid didn't provide torque ratings at the time of writing, they did provide RPM specs, and it tops out at 2,400 RPM and 1,700 IPM on its highest setting. These aren't ground breaking numbers for traditional impact drivers but this is newer technology we're talking about. I eagerly await to see what 2x driving speed at half the noise of regular impact drivers is all about.
This new Ridgid 3 speed brushless Stealth Force Pulse Driver Kit will retail for $199 with 2x 2.0 lithium batteries and will be available around December 2015 / January 2016.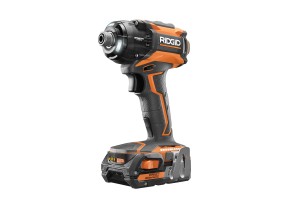 SPECIFICATIONS R86036K :
Volts: 18V
High Speed: 0-2,400 RPM
No Load Speeds:
Medium Speed: 0-1,800 RPM
Low Speed: 0-1,000 RPM
Chuck: ¼ in. hex
IPM: 0-1,700
Battery: 2.0 Ah
FEATURES:
STEALTH FORCE – AN OIL PULSE MECHANISM THAT DRIVES 2X FASTER AND AT HALF THE NOISE OF A TRADITIONAL IMPACT DRIVER
BRUSHLESS – DELIVERS UP TO 50% MORE RUN-TIME AND LONGER MOTOR LIFE
3 SPEED SETTINGS – PROVIDES ADJUSTABLE POWER AND SPEED FOR THE MOST DEMANDING JOBS
TRI-BEAM LED – THREE LED LIGHTS AROUND THE FRONT HOUSING TO ELIMINATE SHADOWS
ONE HANDED QUICK-LOAD BIT HOLDER -MAKES BIT CHANGES QUICKER AND EASIER WITH A SNAP-LOAD COLLET AND SIMPLE EJECTING BIT RELEASE
GRIP LIGHT – ENGAGES LIGHT INDEPENDENTLY OF TRIGGER TO ILLUMINATE WORK SPACE
HEX GRIP™ MICRO TEXTURE – GRIP-ENHANCING MICRO TEXTURE FOR MAXIMUM USER COMFORT
REMOVABLE BELT HOOK – TO KEEP TOOL IN IMMEDIATE REACH