Ryobi has another cordless brushless 18V Evercharge stick vac and it's the 18V Compact Cordless Stick Vacuum P724.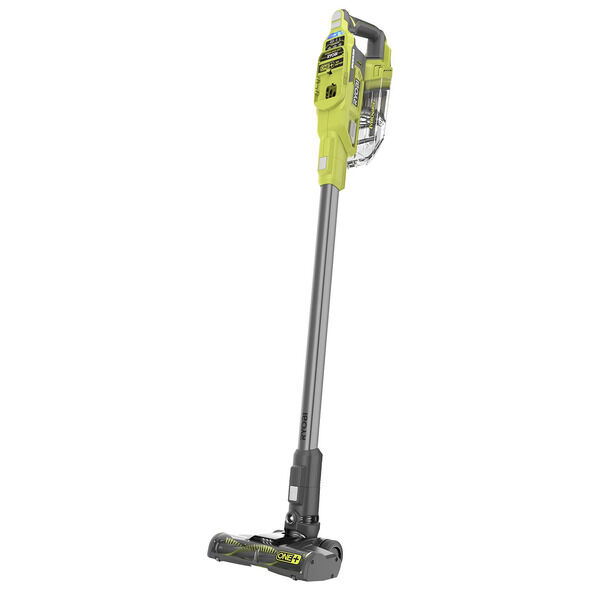 This new evercharge listing has me a bit confused as they already have two 18V brushless Evercharge stick vacuums with the main difference between those two models was a rapid charger but same price on the HD site. So it makes me wonder why make another 18V brushless Evercharge stick vac. I don't really see any spec differences between this model and the other two as neither listing mentions suction rating. The only differences are the name as this new one is listed as a "compact" model, it's physically different in cosmetic design with the main difference being the handle and battery pack holder locations are swapped and a reversed color scheme of the original two Evercharge brushless models. I also see that the new "compact" model mentions it having a HEPA filter which would offer better filtration of fine particulates. It does come with the original Evercharge charging dock as opposed to the new rapid charger. It's not yet listed on the HD site so no word on pricing but I'm guessing this model might replace the original brushless Evercharge model with regular dock to differentiate from the model with Rapid charger. I expect it to be a little lower on price also but that is yet to be seen.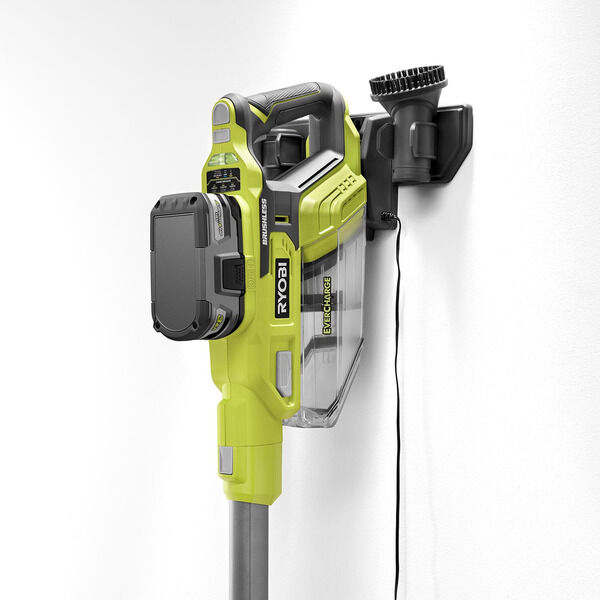 For those new to Ryobi's Evercharge products, Evercharge cordless power tools are designed to be docked on a special wall charging bracket. They still use regular 18V Ryobi batteries but you leave the battery on the tool at all times and instead of removing and setting the battery on the regular charger, you leave the battery installed on the tool and mount the tool with battery and all onto the wall charger bracket. This means that the tool remains on the charger at all times when not in use and thus is ready to go by picking up off the bracket.
A big thanks to DrewBHAM for spotting!


DISCLOSURE:
We are a participant in The Home Depot Affiliate Program, an affiliate advertising program designed to provide a means for us to earn fees by linking to homedepot.com. Tool Craze does not sell this product or any product on the Tool Craze website. Tool Craze does not handle the sale of any item in any way. If you purchase something through a post on the Tool Craze site, Tool Craze may get a small share of the sale. Please refer to the About section for more info.