News of a Ryobi 18V brushless impact driver is not new news since we've known about the brushless Ryobi impact driver in Australia for some time now. But Dave Greer wrote in about a new brushless 18V impact that was spotted in the USA Ryobi website.
His message:
I was just wondering if you guys have any news on the new Ryobi Brushless impact driver. I was digging around ryobi.com and found this manual.
To answer his question, I've never heard of the USA variant brushless impact driver until he mentioned it in his email.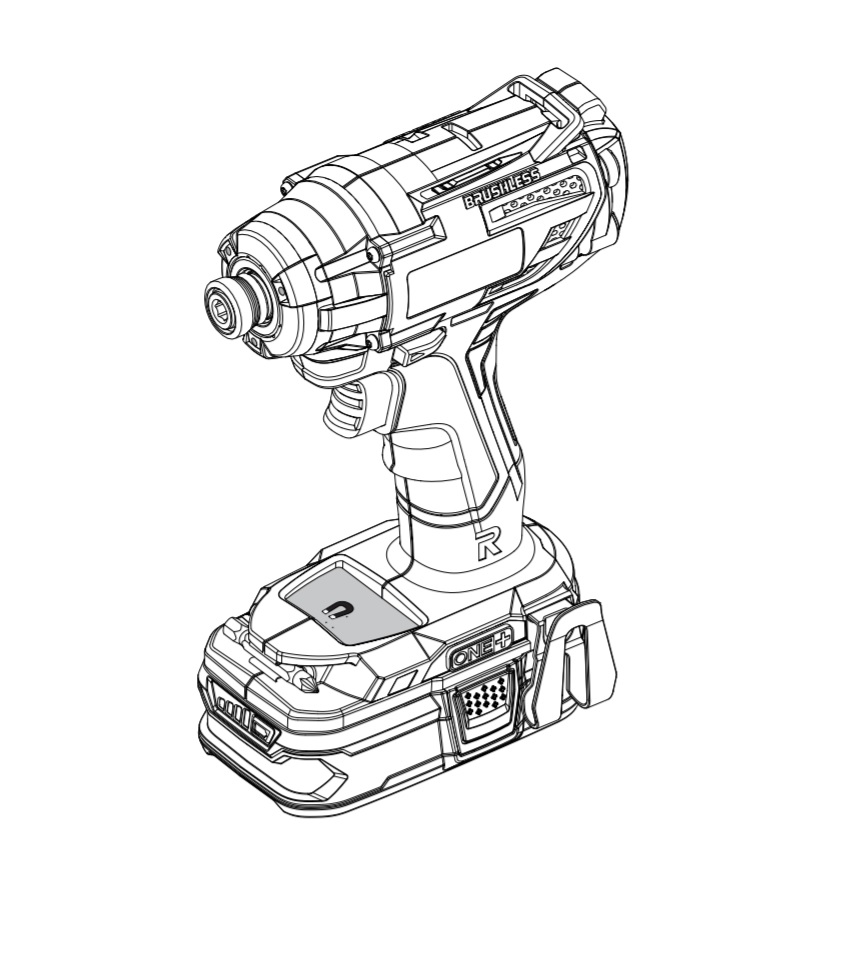 I searched google and came up with nothing, not even the official USA Ryobi site has anything on the new P238 brushless impact other than it's manual. But looking at the manual, I did gather a few things. First of all, it's going to be a 3 speed impact driver. Next bit of info is that they are giving their impact driver an upgraded chuck that is now one handed to insert bits. It will have the same tri-beam LED system from the current brushed impact driver models. The handle and trigger seem to be the same if not similar to the USA spec brushless Ryobi hammer drill and it also borrows a few other styling ques from the brushless hammer drill.
The USA spec P238 model is different cosmetically from the Australian R18IDBL model and it's drivetrain seems to be a little bit different in terms of RPM's/IPM/ and torque. In fact on paper the USA P238 model has slightly less torque than the Australian model at 2,200 in-lbs torque which is still impressive. Just keep in mind paper stats may be one thing, while actual performance is another. For example, Ridgid's brushed Gen5X impact driver claimed 2,000 in-lbs torque but yet did not outperform other high performance impact drivers with less torque. I really don't see Ryobi's P238 brushless impact driver outperforming TTI's pro brand Milwaukee's M18 Fuel Second Gen Impact driver with less torque (1,800 in-lbs).
I'm not sure when the new brushless impact will be coming out but since we have the manual for it up on the Ryobi website, my guess is it should be out soon.
DISCLOSURE:
Tool Craze does not sell this product or any product on the Tool Craze website. Tool Craze does not handle the sale of any item in any way. If you purchase something through a post on the Tool Craze site, Tool Craze may get a small share of the sale. Please refer to the About section for more info.