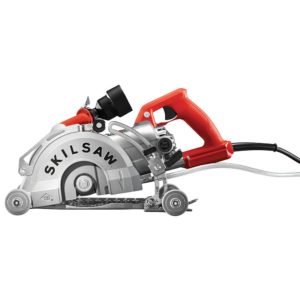 The Skilsaw Medusaw is now available for sale.
This is the Skilsaw wormdrive circular saw with all the attachments that come standard as a kit to make this a well suited concrete scoring/cutting saw which makes it a better deal according to Skilsaw than buying the standard Skilsaw wormdrive and attachments separately.
The Skilsaw Medusaw retails for around $399. To learn more about it, check out my original post on the Medusaw by clicking here.