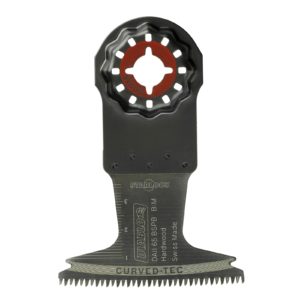 If you were to ask me what saw blades are my favorite's, the answer is easy – Diablo blades! The reason being because they offer a tremendous performance to price ratio, with better than average performance for a similar price to competing brands. They are my go to blades for recip saws and circular, miter, and table saws. I also use oscillating multitools and unfortunately they don't offer blades for them, or they didn't until now.
Luckily for all of us, new Diablo made multitool blades are now available although the catch is that they were spotted over in Australia in the Bunnings warehouse which I would assume is the Aussie version of our Home Depot stores.
Currently Bunning's carries 17 Diablo multitool accessories from standard plunge cut blades, semi circle blades, grout removal blades, scraper blades, a knife, sanding pads, and even a multibrand adapter. Most blades are universal O.I.S. mount blades for use with most multitools and two of them are Starlock blades – making them the first third party manufacturer to produce Starlock blades. Those of us using Starlock multitools can now rejoice knowing that we can now choose Diablo blades along with Bosch and Fein blades and accessories.
All Diablo blades and accessories are Swiss made!
Of course the grout blades have carbide grit but most of the blades are Bimetal blades while there are some steel demon blades that have Tungsten Carbide teeth. What's interesting is that all are rated for long life even the Bimetal blades so I would assume these would be in direct competition with Fein blades as they offer some impressive long life blades as well and also seem to compete with Bosch's blades which have great life and also offer Carbide tipped blades.
I hope these make their way to North America in the near future.