We've all heard and seen backpack blowers but did you know they also make backpack vacuums? Backpack vacuums are for use indoors and help relieve the strain of pushing a large and heavy vac by putting a lighter vacuum unit on your back, that you wear as a backpack. Hoover has one with their Hoover Shoulder Vac Commercial Backpack Vacuum Cleaner. Their's is a small and light vacuum unit that weighs in at a measly 9.2 lbs!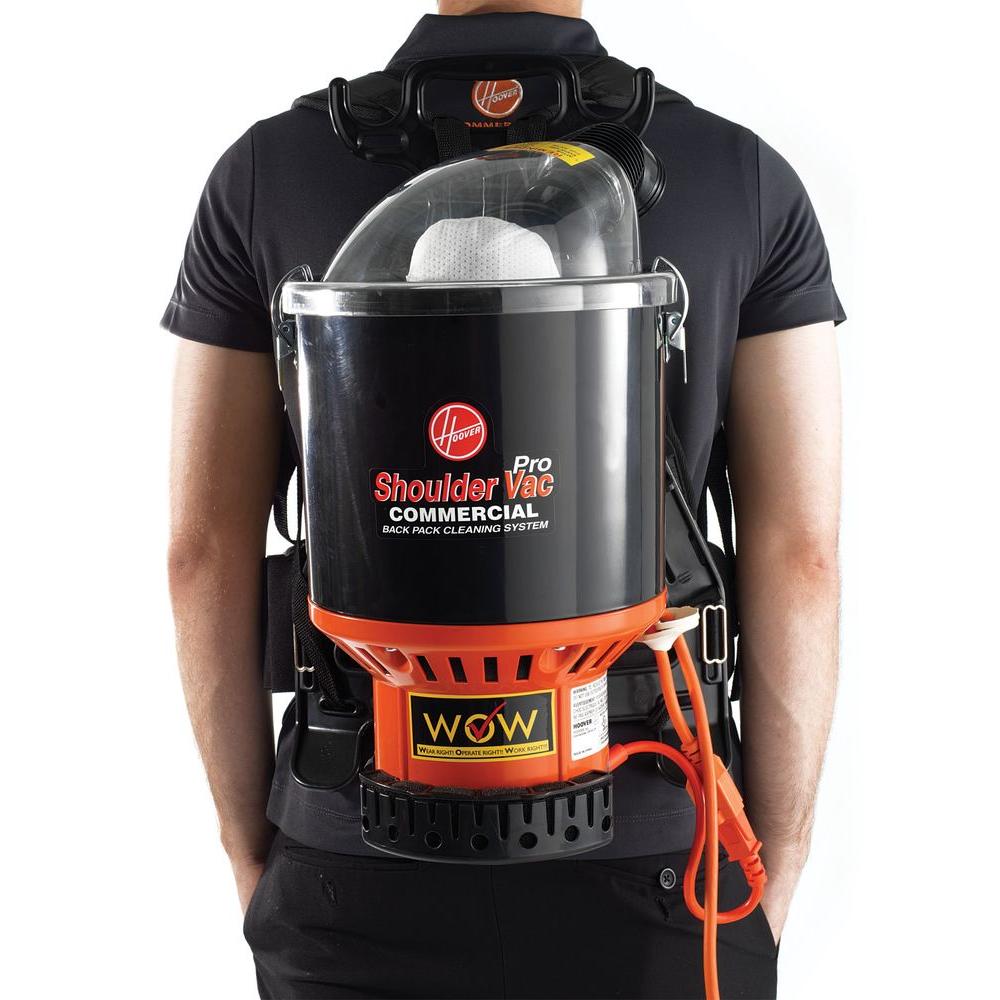 Lightweight 9.2 lbs. – Reduces user fatigue and easy to maneuver
Hypercone filter made with HEPA Media; for consistent air flow without the loss of suction
Chiropractor-designed harness reduces user strain and fatigue
Quiet operation at 66 dB so you won't disrupt your surrounding environment
An extra-long 48 ft. 3-wire quick change cord allows you to switch outlets less often
Cleaning accessory pack is easily accessible for detailed cleaning
Clear dome and shakeout cloth liner for easy debris inspection
According to Hoover the Hoover Shoulder Vac Commercial Backpack Vacuum Cleaner is to be quiet at only 66 decibels which is a contrast with noisy vacuum cleaners. Looking at the features list above we can see that they designed the backpack vacuum to be comfortable to wear for long periods with what they claim to be a Chiropractor designed harness for reduced strain and fatigue. Also interesting to note is that it has a super long 48 ft cord, that's longer than the interior space of our 2 car garage! So users should be good to use this without extension cords most of the time.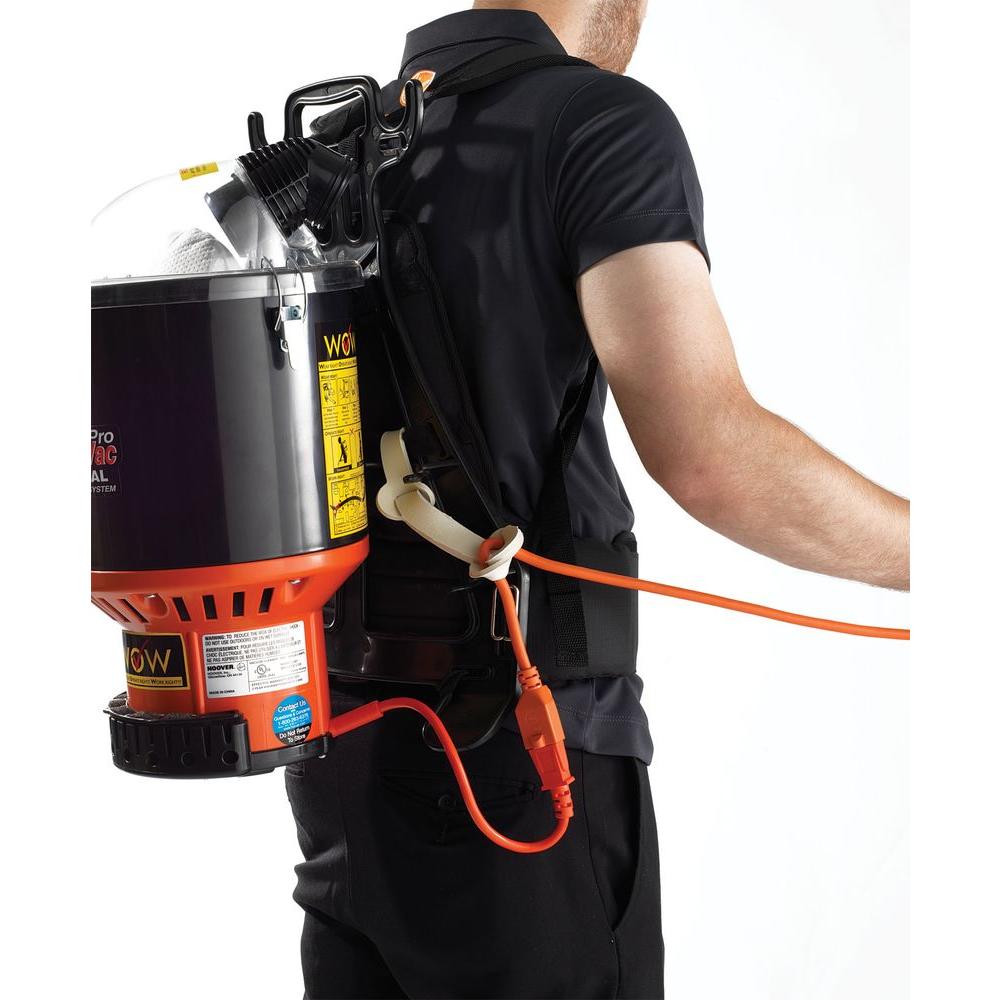 It has a smallish 1.6 gallon built in tank capacity and with a power rating of 8.5 amps. Looking at the reviews on the Home Depot website, many users enjoy it's performance and power of suction. The first review mentions it's not a powerhouse, but as others have stated, most have positive view of it's suction. Are you looking for a new and exciting way to keep the office or your home space clean with no hassle? Have a look into the best robot vacuum cleaners out there on the market to buy. There are so many vacuums on the market nowadays, it can be difficult to know which is the best for your specific needs. Checking out a website like https://productexpert.in/best-vacuum-cleaner-in-india/ may be of use to you.
This vacuum is out for sale and you can find it at the Home Depot website. It currently retails for $270.