Another year, another Milwaukee NPS19 New Product Symposium where the showcase all their newest tools to the world. Here is a small list of new tools that I've compiled from this years impressive event.
I wasn't able to attend this years Milwaukee NPS19 New Product Symposium since I suffer from a mental disorder called social anxiety and the same goes for previous years however I was able to spot several new Milwaukee tools shown at this years event and have compiled a list. I don't have all the pictures yet, but will provide them soon so stay tuned.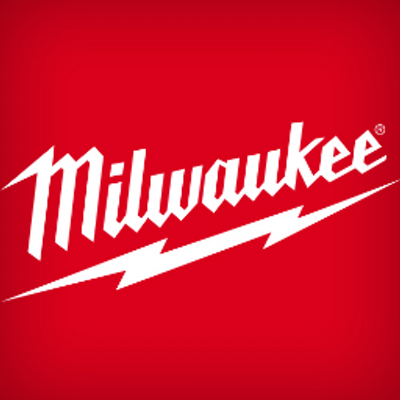 Cordless:
New Assortment of lights
M18 Fuel 12″ sliding miter saw

M12 Fuel Surge quiet hydraulic driver 2551-20 / 2551-22

up to 2X quieter with less vibration for smoother and faster driving speeds
4 mode drive control with self tapping screw mode
3200 RPM
5.2″ in Length and 7.8″ in Height
2 lbs weight
belt clip

M18 Fuel compact trim router
M12 Fuel die grinder
Packout bluetooth radio M18 charger
M18 Fuel sewer section machine – snake auger
M12 Fuel torque wrench with One Key
M18 Fuel concrete cutoff saw
M12 Fuel extended head ratchets
M18 Force Logic with 750 MCM crimping jaw
M18 Force Logic with Fine Stranded wire cutting jaw
M12 installation driver with interchangeable heads

M18 Fuel framing nailers 21 & 30 degree

Uses sealed compressed nitrogen to drive each nail
No gas cartridges needed
no ramp up time
fires up to 3 nails per second
power to sink nails in engineered lumber
14.1″ length / 9.4 lbs weight
dry fire lockout/sequential/bump fire modes, reversible belt clip
tool free depth of drive adjustment and jam clearing
power button

New M18 Fuel 18ga nailer

Uses sealed compressed nitrogen to drive each nail
No gas cartridges needed
no ramp up time
"unmatched fire rate"
"compact and lightweight" cordless nailer
11.9″ length / 5.35 lbs weight
leaves consisten "clean" holes
dry fire lockout/sequential/bump fire modes, reversible belt clip
tool free depth of drive adjustment and jam clearing
power button

M18 Fuel Fish Tape + Puller

M18 Fuel Rear handle saw (worm drive style/look) 2830-20 / 2830-21HD

power of 15 amp corded saws
cuts faster than corded 15 amp worm drive saws
up to 570 cuts per charge with 12.0 ah battery
worm drive style looks w/ sidewinder configuration
electric brake/LED worklight/magnesium shoe & guards/rafter hook
Speed: 5,800
Arbor Size: Diamond
Bevel Capacity: 53 degree
Capacity: 2-1/2" at 90° and 1-7/8" at 45°
Weight: 13.5 lbs (10 lbs bare tool)
5-year warranty

New

M18 Fuel Super Hawg Gen 2 2811-20 / 2811-22

Gen 2 updated design
better runtime with up to 100 2-9/16″ holes through 6″ beams with 6.0 HO battery
more powerful – capacity of  up to 6-1/4″ in. holes
Hand Tools:
digital expandable concrete levels
new levels and squares
New 25ft Stud Tape measure with 14 standout

new line of fish tapes

steel & polyester fish tapes
Multi-Position Handle
Anti-Catch Tip
Square Inner Grip
High Visibility Laser Etched Markings
Steel Fish Tapes feature a low friction case providing you with smooth payout and easy rewind

Flexible Blue Tempered Steel

Polyester Fish Tapes with Non-Conductive Tips feature a high flexibility tape for the easiest fishing

pipe wrenches
Storage:
new packout storage solution
Packout bluetooth radio M18 charger
packout sectional
Safety:
Hardhats

Ratcheting Suspension – Quick Adjustment
BOLT™ Reversible Headlamp Mount & Marker Clip Slots
Four BOLT™ Accessory Slots and Two Universal Accessory Slots
Compatible with all of BOLT™ Hard Hat Accessories
Sweatband designed for moisture wicking and additional comfort

gloves

respirators

valved respirators with & without gasket
Valve Reduces Heat by 10°F
Soft Adjustable Straps
Downward Angle Vent Reduces Glasses Fog
single or triple packs

safety glasses

regular/performance/performance with gaskets
clear and tinted or polarized
Durable Anti-Scratch Lenses
Anti-Fog Lenses

safety vests

yellow or orange
15 Pockets including Tablet Pocket
reinforced pockets
Comfortable Padded Collar
3 Internal Pockets

Ear plugs

Noise Reduction Rating 32dB
Soft Comfortable Foam
Tapered Shape for a Better Fit
Resealable Packaging for Secure Storage
Milwaukee red
Accessories:
Matrix Shockwave carbide impact bits
Wearables:
M12 Heated hydrobreak jackets
M12 Heated gridiron
My thoughts:
Wow, just Wow! After last years NPS event I thought Milwaukee would have a hard time making another NPS event as good or better than but they've outdone themselves this year. I had thought that their current M18 Fuel 10″ miter saw was maxing out what was possible on only 18V however they've pushed the bar with a new 12″ sliding miter saw model – impressive. Last years Gen 2 M18 Fuel circular saw was among the best however I see they were peer pressured into making a new rear handle model to fit in with the crowd – hopefully it gets even better performance to go with it's larger body style. Keep in mind that while it may look like a "worm drive" it's not at the battery goes where the worm drive gearing and motor would be so it's a faux worm drive just like Makita's and Dewalt's models.
I've been asking for a 12 volt version of the Surge hydraulic driver and sure enough, this was the year for it to come out. That will definitely be my go to impact driver. Just about most of the other brands have their own cordless 18V trim routers so it was time for Milwaukee to come out with their own as an M18 Fuel model and it looks solid. A select few other pro tool brands have cordless concrete cutoff saws and now Milwaukee does too, however theirs still continues to impress as it's on 18V while the rest are higher voltage. M12 got several new interesting tools along with a torque wrench, an installation driver with interchangeable attachment heads which is something we've only come to see from the UK and overseas markets however now in the USA, a new M12 Fuel die grinder and M12 Fuel extended head ratchets.
The M18 system itself got several interesting new tools to go along with the ones already mentioned such as a sewer section machine which is a massive cordless snake auger and new M18 Fuel nailers with the much awaited framing nailers in 21 and 30 degree variants and a new 18ga brad nailer. Another impressive addition is a new M18 Fuel fish tape + puller – whoa this came out of nowhere but is impressive no doubt as a cable puller is usually another tool that takes up extra space in your truck however this is a fish tape and puller all in one.
It wouldn't be Milwaukee if they didn't have new M12 heated gear each year and this year is no different with M12 gridiron and hydrobreak heated jackets. Going along with this years newest impact bit announcements, they've added new matrix shockwave carbide impact bits to their line and also have an arsenal of new safety gear including hardhats, gloves, respirators, safety glasses and safety vests with many of them also part of the wearables category.
Hand tool categories get a new Stud 25 ft tape measure with an impressive 14 foot standout thanks to a wide blade, new levels and squares and new line of fishtapes and pipe wrenches. Packout gets a ton of new storage solutions along with a new TSTAK and Toughsystem inspired Milwaukee Packout bluetooth radio and M18 charger. There's also new packout cushions to make a Packout sectional throne, however I'm not sure if this was simply part of the event or will be a real thing. We'll have to wait and see.



DISCLOSURE:
Tool Craze does not sell this product or any product on the Tool Craze website. Tool Craze does not handle the sale of any item in any way. If you purchase something through a post on the Tool Craze site, Tool Craze may get a small share of the sale. Please refer to the About section for more info.