Milwaukee is at it again with their disruptive innovation and is coming out soon with an all new cordless M18 Fuel Polisher. This all new car polisher is groundbreaking because it's the first cordless model to date. Up until now the only choice you had when it came to car polishers was cordless models. That may be fine and dandy but with corded power comes the hassle of cords.
The Milwaukee M18 Fuel Polisher is completely cordless as it runs off of Milwaukee M18 lithium ion batteries. And to help out to produce some much needed runtime on a tool that consumes power and lots of it is the use of a brushless motor. As you may know, brushless motors are way more efficient than brushed motors and help power hungry cordless power tools have longer runtime. And in some cases, brushless motors can render more power than brushed models so that all new possibilities are created such as cordless power tools with corded like power.
According to their claims, the new Milwaukee M18 Fuel Polisher is said to be able to provide enough runtime to polish a full sized car on one charge and that's with an M18 XC 5.0 battery. As for performance this Milwaukee M18 Fuel Polisher ramp up the 7″ pad up to 2,200 RPM's. It's pad is also designed to distribute more of its weight over the pad, providing natural pressure on the surface area and more comfort to the user, as well as total control and power when polishing in the center of larger areas like hoods or roofs.  At more than 1 lb lighter than industry-leading corded competitors, users will experience less fatigue, as well as more maneuverability and portability while polishing.
This new Milwaukee M18 Fuel Polisher will be available as a baretool 2738-20 to add to your existing Milwaukee M18 collection for a retail price of $249 as a baretool only, and as a kit 2738-22 that includes two M18 XC 5.0 batteries, a Rapid Charger, Backing Pad, Screen Cover, Side Handle, Ball Handle with two bolts & carrying case and will retail for about $449. There's also another kit 2738-22P that's available with 7" Wood Cutting Pads, 7" Yellow Foam Polishing Pads, and 7" Black Foam Finishing Pad.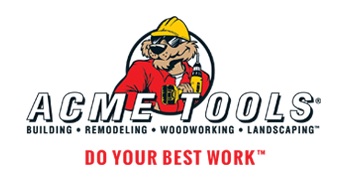 SPECIFICATIONS
Voltage: 18V
Battery: M18 REDLITHIUM
Battery Warranty: 3 Year
Length: 19.8″
Weight: 6.4 lbs w/ 5.0 Battery
Height: 3.31″
Width: 4.10″
Trigger Lock: On Off
Capacity: 7″
Tool Warranty: 5 Years