A couple of days ago 3 new Ridgid 18V cordless LED lights were spotted. The news doesn't end there as there's also a new 4th 18V LED light coming out soon, this one is called the RIDGID GEN5X 18V Dual Power Light Cannon.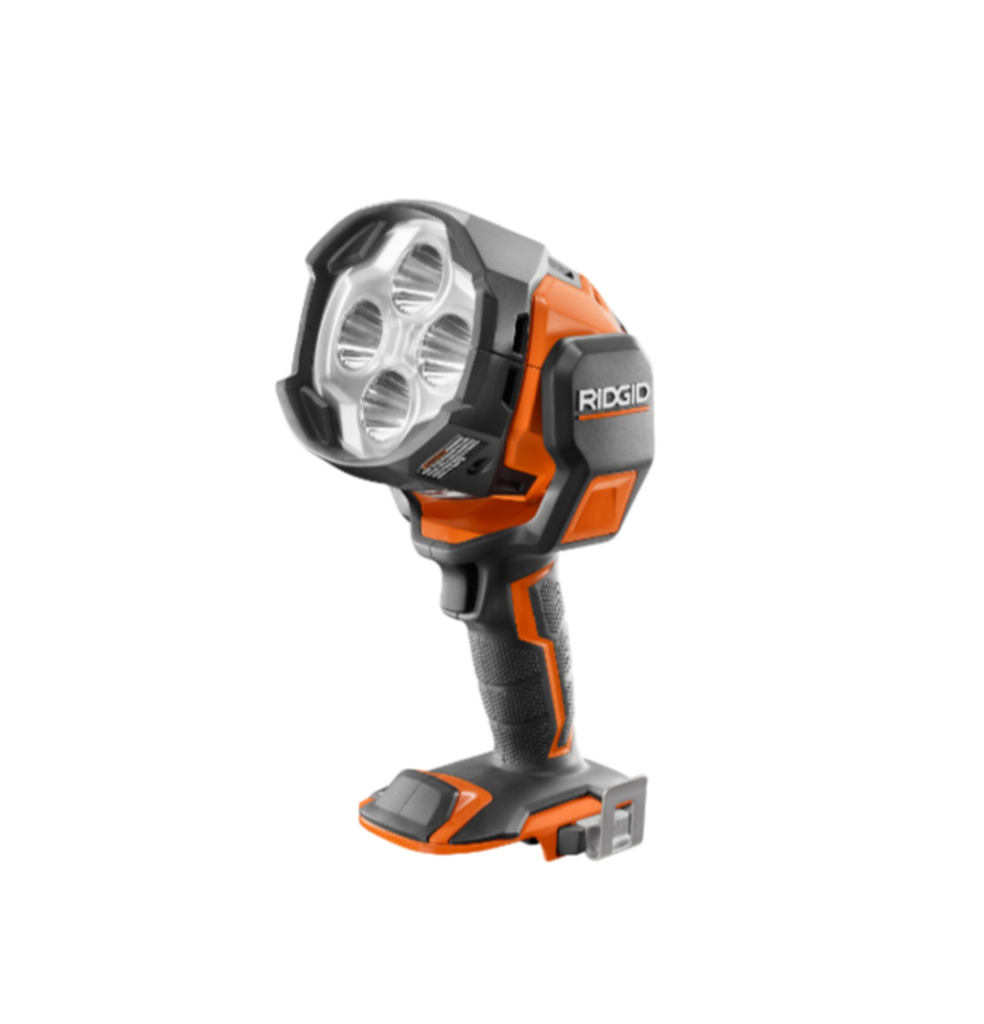 What you need to know:
The other three models were very unique models but this newest light is more traditional as it's more inline with the basic design you'd expect from flashlights that come bundled with combo tool kits. BUT they up the ante with a massive light head that sports not one but 4 LED's to blast out a blinding 2500 lumens.  It blasts out a ton of light and is why it's called a cannon. Without having tried it out, I would assume it works much like a flashlight/spot light to aim the light beam and concentrate light far away.
The light can pivot 180 degrees to point it where you need it and has a variable power dial to crank up the light output to fit your needs. On the lowest setting this light can be powered for up to 30 hours with a 5.0 ah battery installed.
It can also be plugged into a vehicles 12V outlet for extended runtime and what's sweet is that the 12V cable connection comes included. It also has a 1/4″ thread so you can mount it on a tripod such as Ridgid's new Universal Tripod
This light will be priced at around $89 as a baretool only including 12V car adapter and we can expect it to be out soon in October 2016.
FEATURES:
180 Degree Swivel Head – Unit can be positioned in multiple orientations to direct light where its needed
Dual Power Compatibility –Works with RIDGID® 18V Battery or included 12V Car Adapter
Up to 2,500 Lumens with Variable Power Dial- Powerful output with adjustable lumen level to match brightness to the job
Extended Run-Time – Up to 30 hours of continuous run-time with 5.0 Ah battery
On-Board 1/4-20 Thread – Easily mount the unit to the RIDGID® Universal Tripod
On-Board Cord Retainer – For hanging the light upside down to illuminate hard to reach areas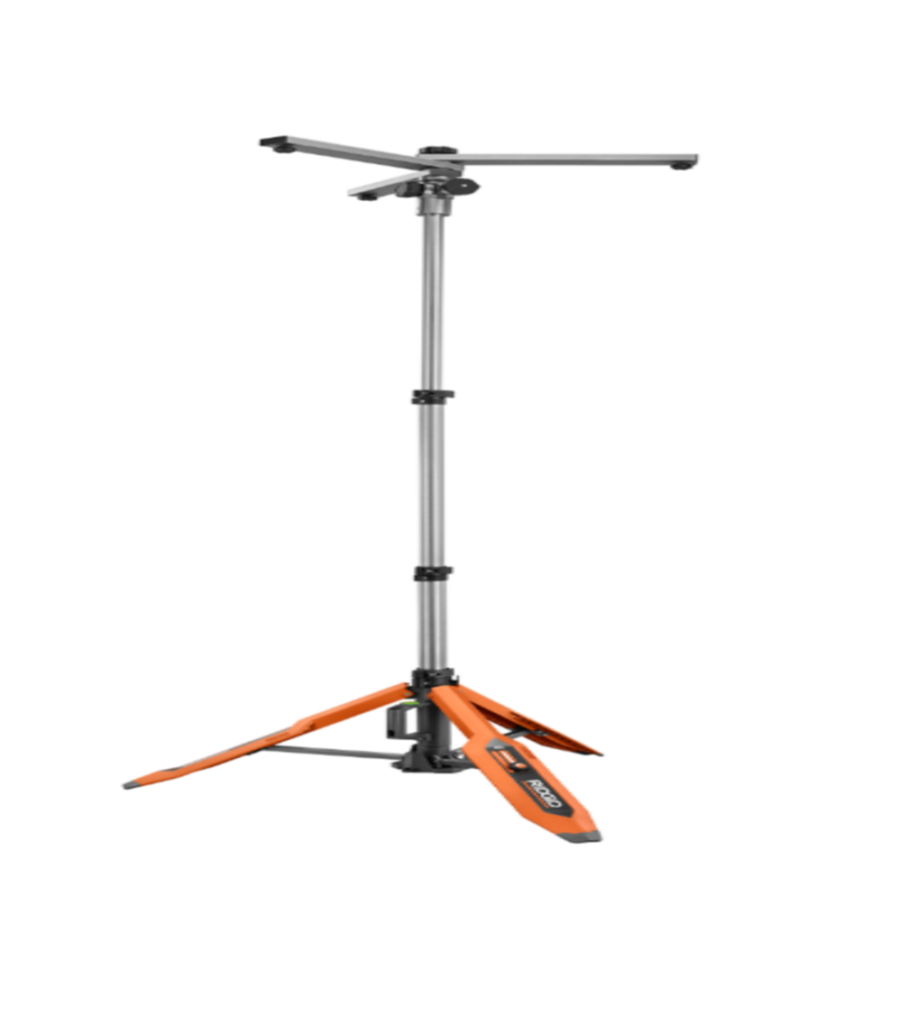 Ridgid is also coming out with a new Universal Tripod designed for holding Ridgid's newest 18V lights such as the one shown above.
It will feature 4 mounting points on the top section of the tripod to be able to hold up to 3 lights at a time. The telescoping shaft allows the tripod to extend up to 7 feet tall and to collapse for easy storage and transpot.
Built for the jobsite it features a durable rugged design equipped even with a bubble level to keep your lights leveled out.
The Ridgid Universal Tripod will retail for $79.97 and will be available soon on October 2016.
SPECIFICATIONS: Thread: ¼-20
Thread Count: 4
FEATURES:
Maximum holding power- Uses 4 mounting points to hold up to 3 lights at one time
Maximum reach- Telescoping rod reaches up to 7 ft. high to illuminate hard-to- reach areas
Collapsible Design- For easy storage and transportation
Cam Lock design- Stabilizes the light when rod is extended
Extreme Stability- On-board bubble level, ballest hooks, and adjustable leg keep the stand secure on the jobsite
On-Board Handle- For easy maneuvering on the jobsite
Rugged Design- Durable, lightweight material designed to withstand tough jobsite conditions