Here's a neat little light that's shaped like a mine. The good news is that it doesn't explode but it does offer the ability to shine light in close quarters. The Striker Light Mine Professional Led Light – signature mine look comes from a bunch of protruding magnets that give it that spiky mine look. The magnets themselves are strong enough to hold the light tightly onto metallic surfaces so you can work hands free.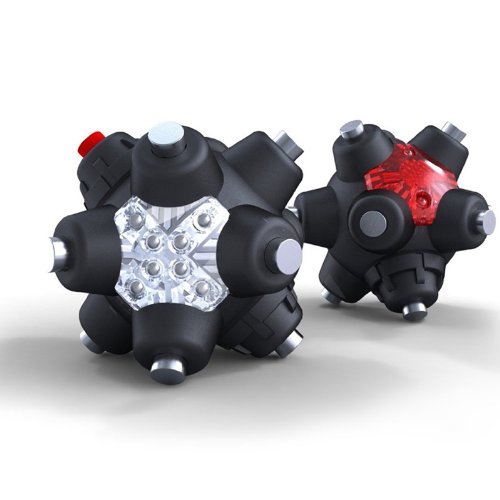 There's enough magnets to go around and this gives you the ability to place and hang the light in just about any direction. And when it's placed on something that's not metallic, the magnets act as a tripod to keep the light in place.
It also comes with two lights in opposite sides of the light mine. A front white lens with 8 LEDs and a back red lens with 4 LEDs. You can toggle between either white or red light and the white light has a low and high power mode while the red light can be set to solid on, and a blinking strobe light mode for emergency applications.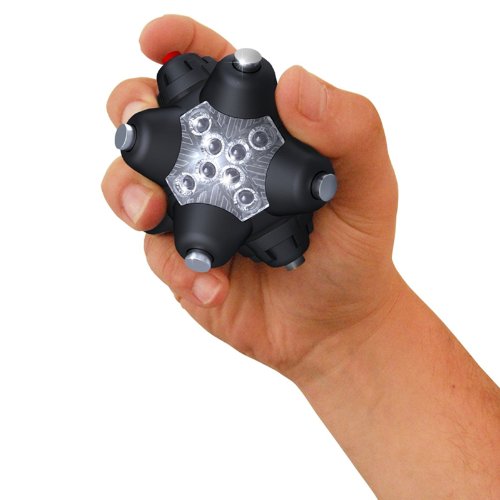 11 neodymium rare Earth magnets used to attach and aim light hands-free

Use posts as tripods/quad-pods, creating a freestanding 360-degree light

Four electronic light functions: low power, high output, red night vision, blinking red signal

Lumen Tech high-output, wide-angle, intensely bright LEDs

AAA batteries are included
No light specs such as lumen or lux output are stated but based on their own introductory video ad and stock pictures, it seems they give off just enough brightness for working in close quarters. It obviously wont replace a high powered flashlight with a long reach beam but for working in tight spots it should do OK.