One area that cordless tools have been lagging behind has been with larger vacuums and thanks to brands like Ryobi and Ridgid we are now catching up larger vacuums of 6 and 9 gallons respectively. Now AEG (which is what Ridgid is called outside of the USA) has come out with a new large vacuum with their 18V 20L Wet Dry Dust Extractor AP218E2-0 model.
Full disclosure: This is not a review, this is tool news. Tool Craze cannot guarantee the accuracy of the information/specifications/features of any tool listed in this article. Manufacturer marketing claims may not always meet expectations. Tool Craze is not responsible if products do not live up to claimed expectations. Please do your full research before buying any products. Tool Craze is an Amazon Associate and places paid links including those from other retailers that Tool Craze is an affiliate partner with. If you purchase something through a link on the Tool Craze site, Tool Craze may get a small share of the sale.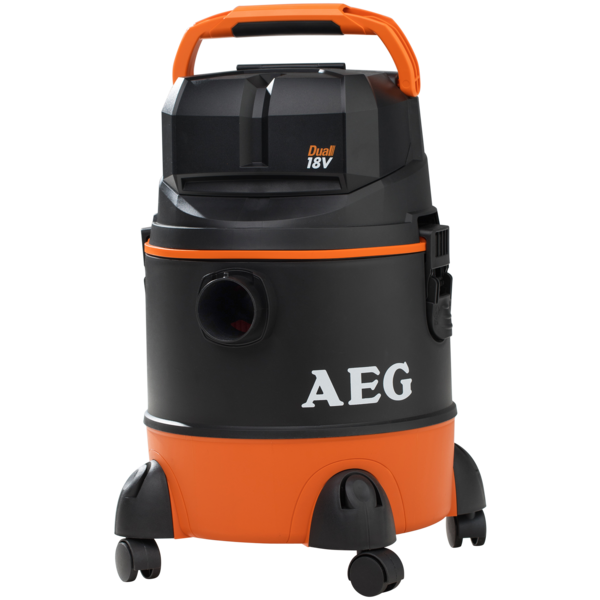 The AEG 18V 20L Wet Dry Dust Extractor AP218E2-0 has a 20 liter rated capacity which translates to about 5.2 gallons for those of us in the USA. At just over 5 gallons of capacity, it's not the largest cordless wet dry vacuum to date but it's up there considering most cordless vacs are around the 2 gallon or smaller variety. Unfortunately, the vacuum has a large filter which is great for filtration however it appears to take up most of the tank which means the actual usable tank capacity is probably much less.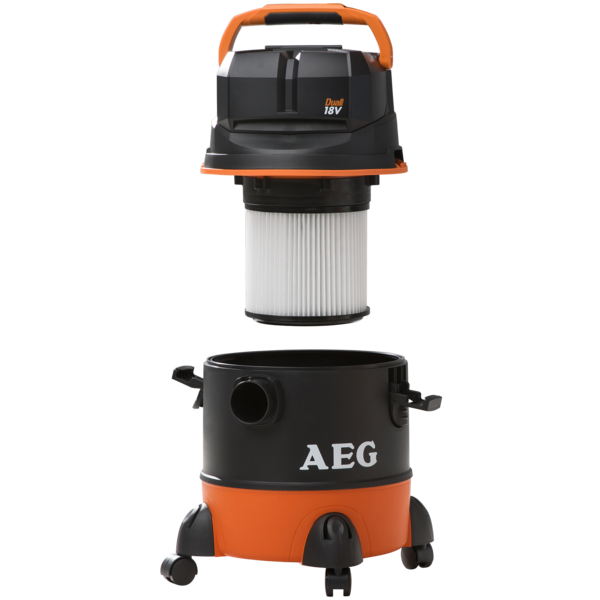 What's interesting about the new AEG 18V vac is that it can take up to 2 batteries for added runtime. This is great since powerful cordless vacs eat batteries as if they were snacks so a second battery extends your runtime. Both battery slots are housed underneath a cover so that the batteries are not exposed. This vacuum has 2 speeds most likely for the added "low" suction mode to help with runtime when full power is not needed.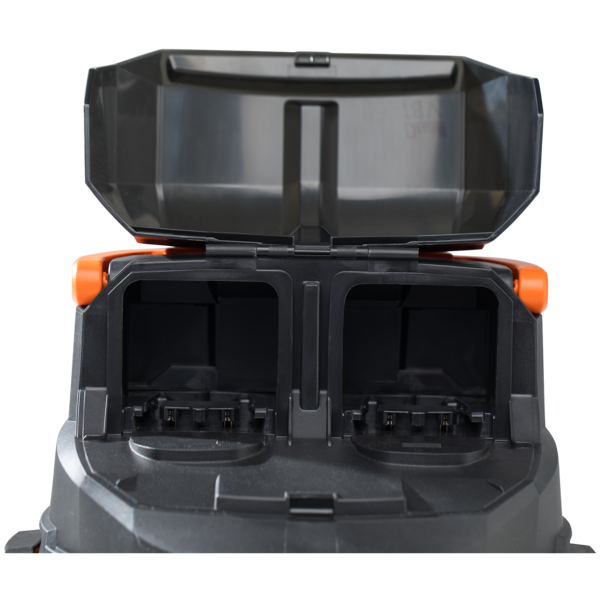 Just as the name suggest, the new AEG cordless vac is a wet and dry vacuum meaning it can clean up liquids as well. A blower port is located on the back so you can use this vac for light duty blowing of jobsite debris.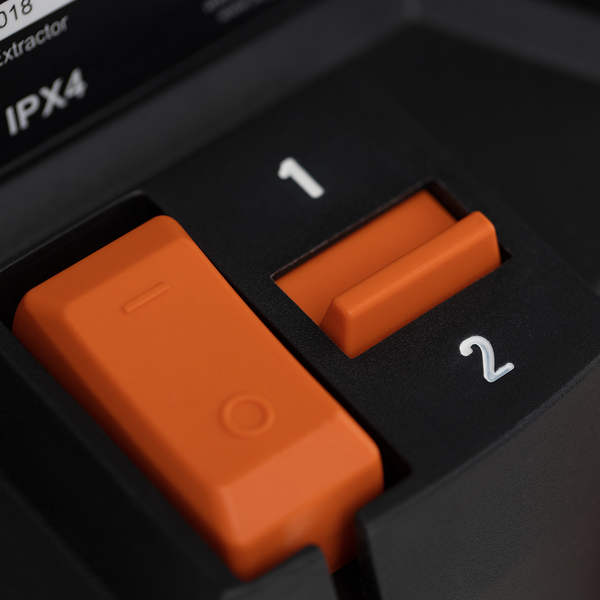 This was spotted on the AEG Australian website and is priced at $199 AUD (not to be confused with USD). I don't know if this vac will ever make it's way to the USA but in my opinion it doesn't need to since we already have the Ridgid 18V NXT 9 gallon model which you can read all about by clicking here.
A big thanks to Hamish for spotting!
Dual 18V system for optimising runtime or power
Washable HEPA H12 filter for better filtration
Superior performance
Impact resistant 20L poly tank
2 speed switch, maximising runtime or power
Blower function
Premium accessories
air flow 1500 L/min
sealed suction 12 kPa
weight 4.9kg


Free 2 day shipping – Try Amazon Prime 30-Day Free Trial

DISCLOSURE:
Tool Craze does not sell this product or any product on the Tool Craze website. Tool Craze does not handle the sale of any item in any way. If you purchase something through a post on the Tool Craze site, Tool Craze may get a small share of the sale. Please refer to the About section for more info.