Announced today is another Klein Tools Rechargeable Clamping Fan with the PJSFM2 model. This is their second clamping fan and it appears to be based on their original model. The PJSFM1 model. Let's check it out below.
Disclosure: This is tool news. Tool Craze cannot guarantee the accuracy of the information of any tool listed in this article. Manufacturer marketing claims may not always meet expectations. Tool Craze is not responsible if products do not live up to claimed expectations. Please do your full research before buying any products. Tool Craze is an Amazon Associate. Also an affiliate with the Home Depot, Acme Tools, Ohio Power Tool, Tool Nut. As well as an affiliate with Lowe's, Ebay, and Walmart and places affiliate links to these retailers. If you purchase through a link on this site, we may get a share of the sale.
Klein Tools Rechargeable Clamping Fan PJSFM2 – Features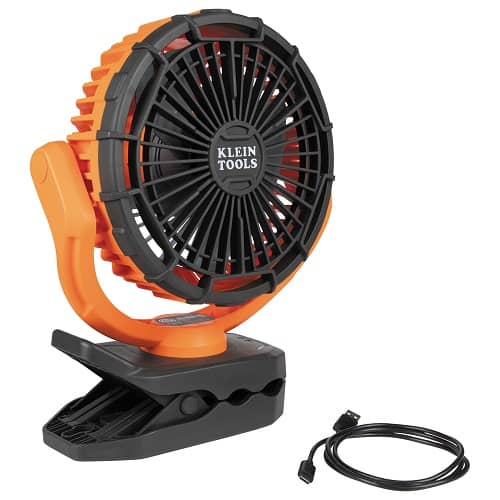 This fan is a small portable personal fan. It's standout feature is the attached clamp at the bottom.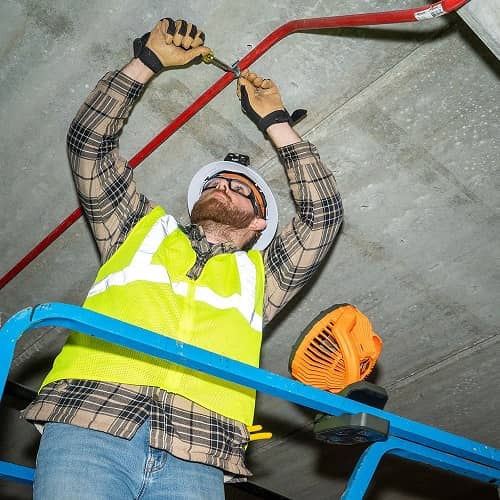 It allows you to clamp the fan to nearby like studs or rails.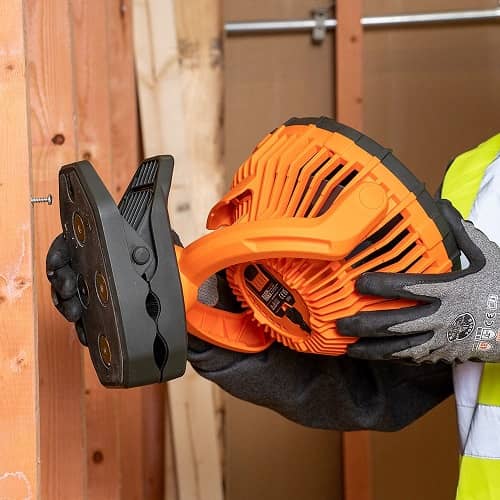 The clamp also has 4 magnets underneath to magnetically attach to ferrous metal surfaces. And as shown above, it has a keyhole slot for wall mounting using nails or screws.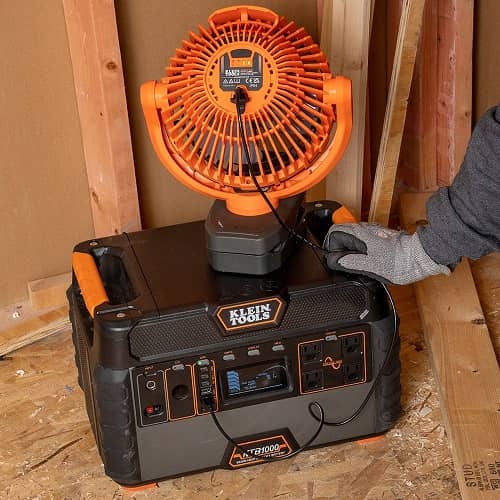 This fan uses an internal rechargeable battery that can be recharged using the included USB-C cable.
The battery allows for runtime of up to 12 hours on low and 5 on high speed. You can pivot and rotate the fan head to point where you want it. A small carry handle is located on the top rear of the fan.
As I mentioned in the opening paragraph, it appears to be based on the original Klein clamp fan. The PJSFM1 model. Cosmetically, this new model looks the same as the original. The only visible difference that I can see is that the base has 4 magnets instead of two found on the original. Other than that they look about the same. The stats are almost identical also. But the older model does get slightly less runtime on low than the new model. 9 hours versus 12 on this new model.
It appears that this new model is slightly larger than the original. The original is just over 10 inches tall, this new model is about 13 inches tall.
Klein Tools Rechargeable Clamping Fan PJSFM2 – Pricing & Availability
This new clamp fan is available now for about $99.99.
Klein Tools Rechargeable Clamping Fan PJSFM2
Mounting clamp attaches to studs or conduit
Convenient hang hole incorporated into the base
4 powerful magnets for mounting to ferromagnetic surfaces
Helps keep you cool all day with hours of runtime:

Low: 12 hours
High: 5 hours

Fan cage and arm base rotate 360° to direct airflow
USB-C charging capabilities (charging cable included)
Portable and lightweight with a molded handle to easily carry


DISCLOSURE:
Tool Craze does not sell this product or any product on the Tool Craze website. We do not handle the sale of any item in any way. Please refer to the About section for more info.
You may also like: