Not that long after we learned that Harbor Freight came out with new 20V Bauer brand 20V tools which are only 3 tools at the moment, we quickly learned that they were planning on releasing additional tools to expand the line. A list of more tools with a picture drawing is on the back of the Bauer 20V kits but they are only drawings. Last week I received a flyer from HF and it shows all the new tools with actual pictures!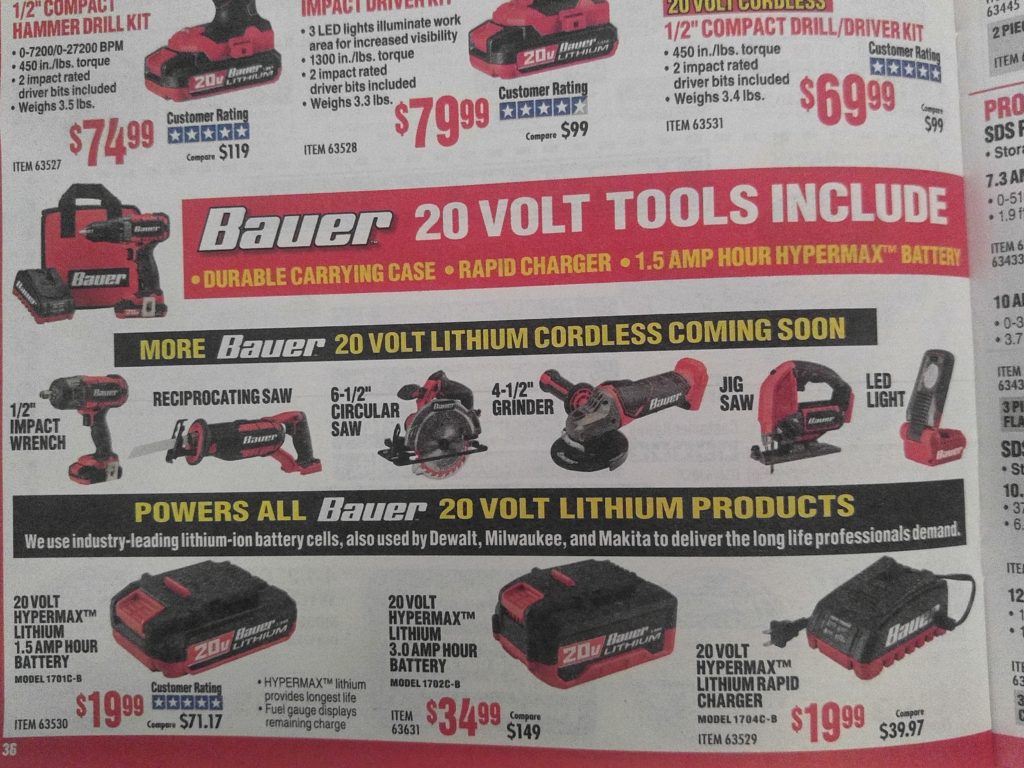 This is the first time ever that we get to see what the new Bauer 20V tools will actually look like. Still no word on pricing or specs but I'm sure they'll be priced low just like the current Bauer 20V tools.
I expect most of them to be add on baretools just like they did with the Chicago Electric 18V tools. I might be right since only the 1/2″ impact wrench is shown with a battery so that will probably be available only as a kit, while the others are shown without batteries which probably means only as bare tools.
I wonder if they'll make a 2, 3, 4, or 5 tool combo kit at a hard to pass up price? We'll have to wait and see. If they do, I hope they include 2 batteries instead of one.
DISCLOSURE:
Tool Craze does not sell this product or any product on the Tool Craze website. Tool Craze does not handle the sale of any item in any way. If you purchase something through a post on the Tool Craze site, Tool Craze may get a small share of the sale. Please refer to the About section for more info.