Makita announced they are launching 3 new products in March 2023, the first is a new Makita chainsaw sharpening kit. The other two are additions to their Outdoor Adventure line of tools. Let's check them out below.
Disclosure: This is tool news. Tool Craze cannot guarantee the accuracy of the information of any tool listed in this article. Manufacturer marketing claims may not always meet expectations. Tool Craze is not responsible if products do not live up to claimed expectations. Please do your full research before buying any products. Tool Craze is an Amazon Associate. Also an affiliate with the Home Depot, Acme Tools, Ohio Power Tool, Tool Nut. As well as an affiliate with Lowe's, Ebay, and Walmart and places affiliate links to these retailers. If you purchase through a link on this site, we may get a share of the sale.
Makita 5/32″ Chainsaw Sharpening Kit D-75910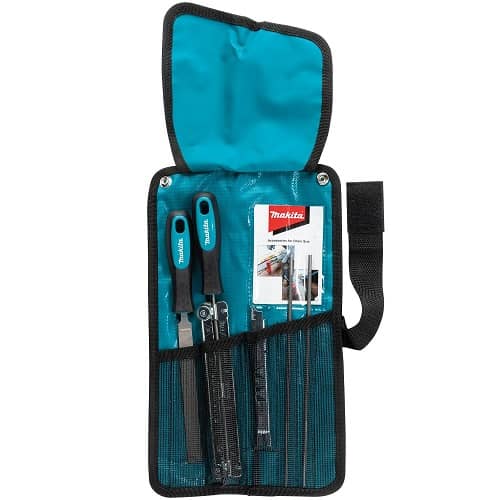 The Makita chainsaw sharpening kit is actually called the saw chain sharpening kit. Designed to manually sharpen your chainsaw's cutting teeth. This set includes two 5/32″  diameter saw chain files, 1 file guide, 1 flat file, 1 depth gauge tool, two file handles, and one storage pouch.


Free 2 day shipping – Try Amazon Prime 30-Day Free Trial

DISCLOSURE:
Tool Craze does not sell this product or any product on the Tool Craze website. We do not handle the sale of any item in any way. Please refer to the About section for more info.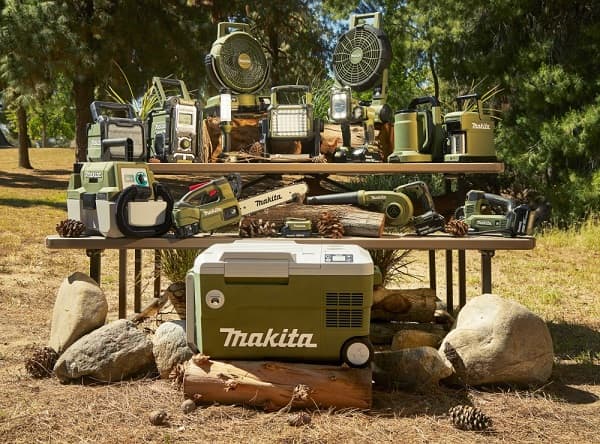 The next two items launching in March 2023 are part of their Outdoor adventure line of green tools.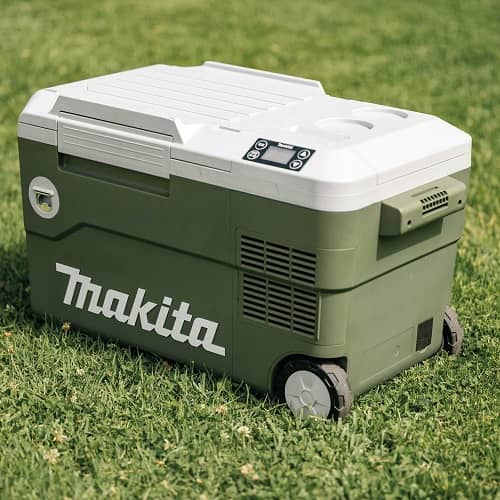 The first on the list is their outdoor adventure LXT cooler/warmer. This is a portable battery and/or AC powered cooler and warmer. This isn't a new tool as they turned the original blue model into green. You can learn more about it here.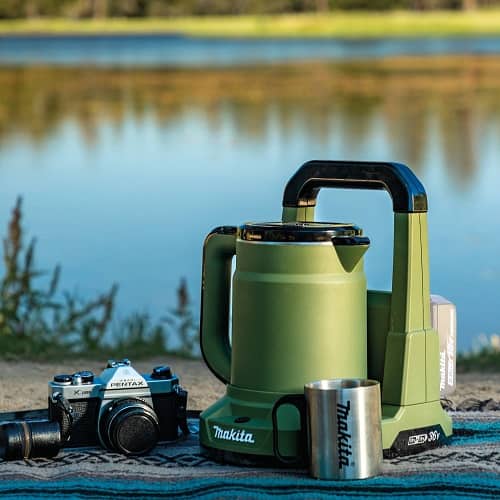 Last but not least is their outdoor adventure LXT kettle. It operates on two 18V batteries to boil the water in the kettle. Perfect for when enjoying the outdoors or away from home. You can check out our original article on it along with many other Outdoor adventure tools here.
You may also like:
Makita 80V Max XGT Brushless 14″ Power Cutter GEC01 & New 40V 8.0 Ah Battery